Know your customers better
Connect with them directly
Retain them effectively
The smart customer management tool for small businesses
Learn more about your customers and contact them in a personalised way with the simple CRM from AppYourself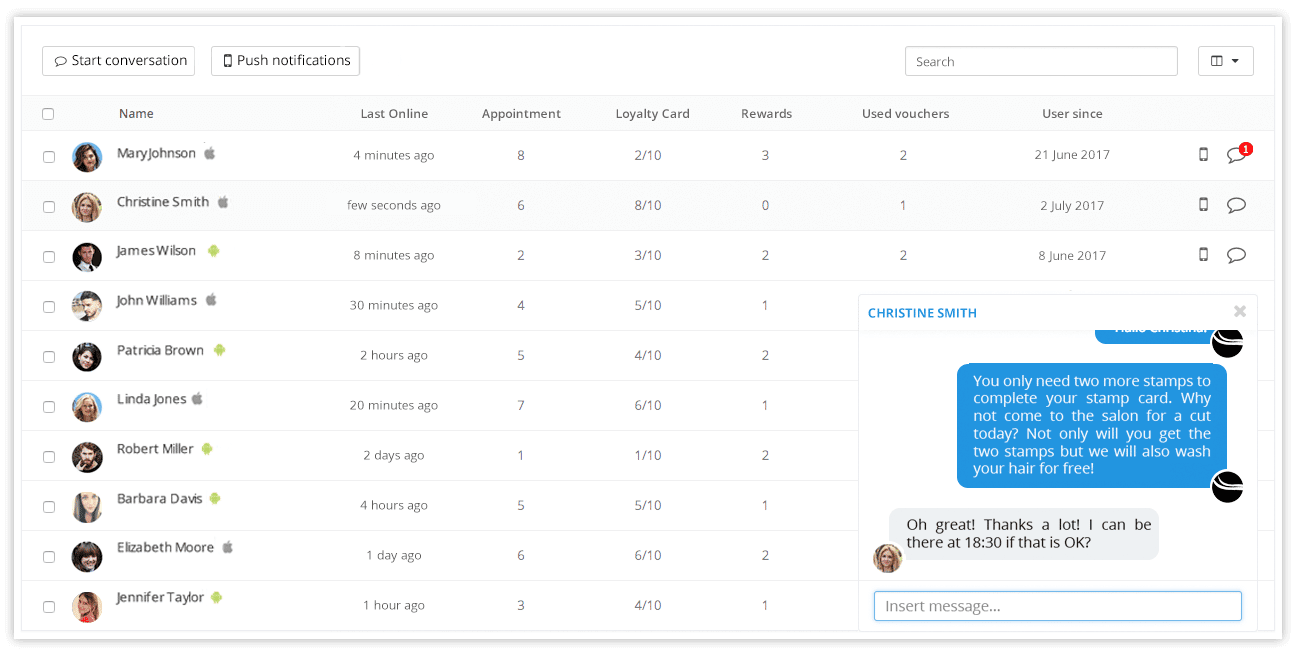 With the CRM from AppYourself you can get to know your customers better, thus improving the customer relationship and making a more individual communication possible. With your own app, you have a direct connection to your customer.
Use the information you get from the customer profile to create personalised offers, that can be sent directly to the customer via chat message or push notifications. Increase customer satisfaction, loyalty and revenue.
TEST FOR FREE
Customer profile
Understand your customers
How many bookings has this customer made? How many stamps did they collect on their loyalty card? Find all this information in the detailed customer profile and use them to send personalised offers, that you can send directly to your customers via push notifications. An easy customer management so you can focus on offering your customers a better service.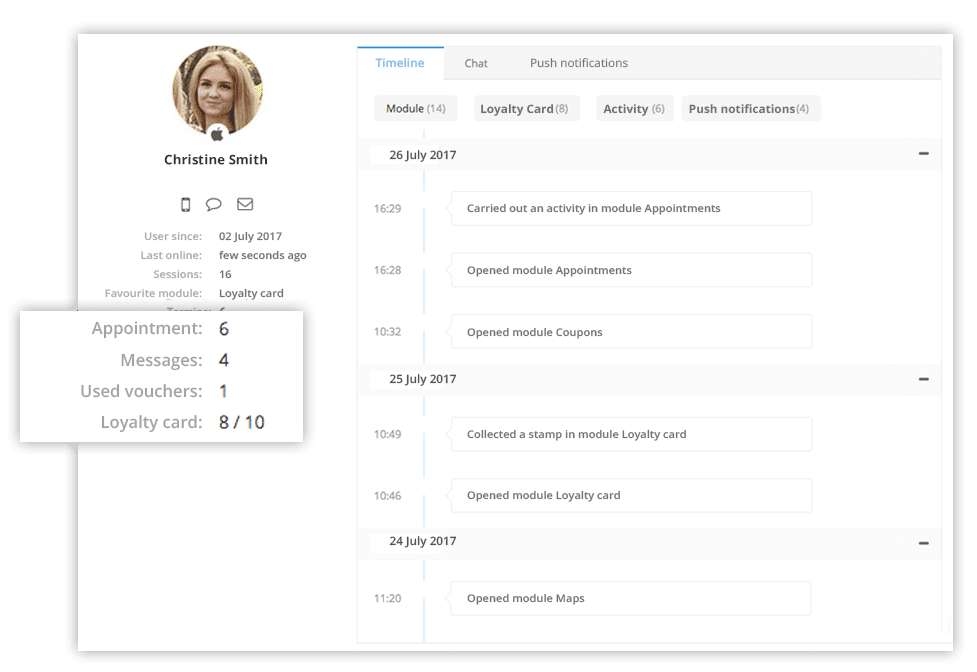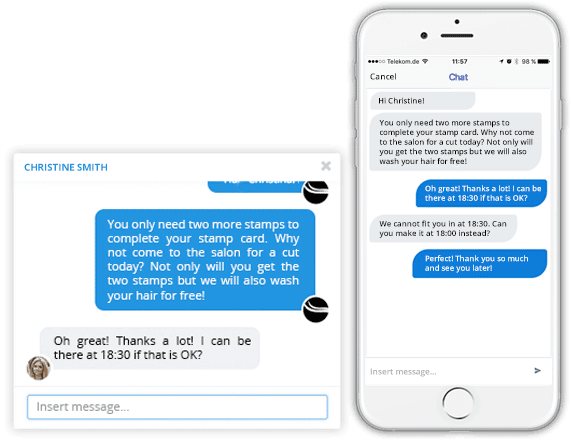 Messenger
Individual and direct customer contact
With the live chat feature you have an exclusive and direct communication channel with your customers. You can use it to send personalised offers to your customers, as well as your customers can contact you for inquiries, reservations or bookings. Address your customers in a more personal way and establish this way a strong and long-lasting customer relationship.
Customer profile shows relevant information
Individual and personal customer contact
Personalised offers via chat and push notifications
Fast processing of customers inquiries