With the integration of external service providers such as Agendize or Timify, appointments can easily be booked via the app. Enter the corresponding URL or ID of the respective provider into the window of the app maker. Then confirm with Save.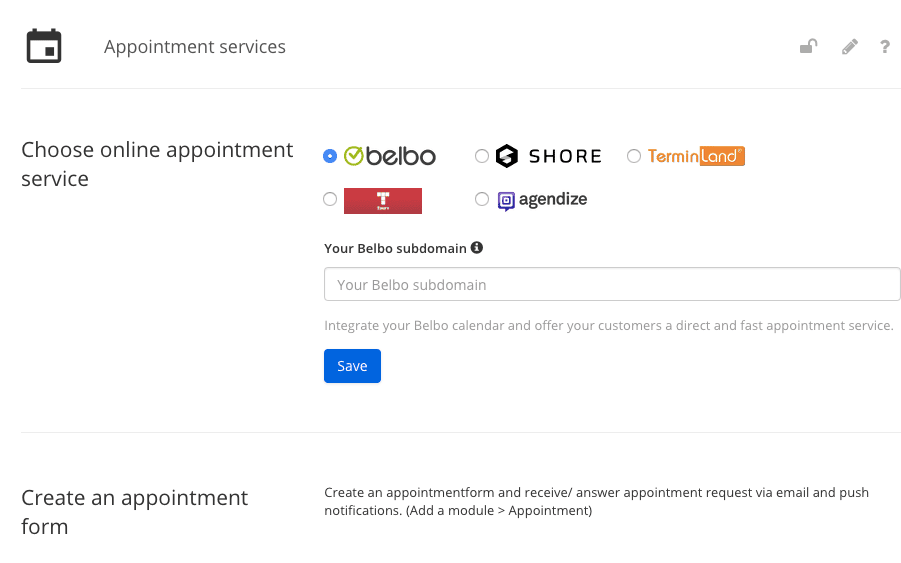 Alternatively, you can also create your own appointment booking form. To do this, use the forms module and select the template Make an Appointment. You can find out how to do this here.
Last Update: November 23, 2018
Tell us how can we improve this post?