Show app entries in relation to own location
With the Around Me function, the app can tell users how far away the app entries are from its location. With filter functions, it can search for entries that are in its immediate vicinity. To use the Around Me function, the Location option can be added to the catalog modules such as the Product Catalogue under Collection Design > Advanced options. Once this is done, a small map symbol is displayed in the bottom right corner of the app. If you tip on the map symbol, the app user can display the location of all entries related to his location on the map. In order to activate the Around Me function, it is necessary to publish the app again.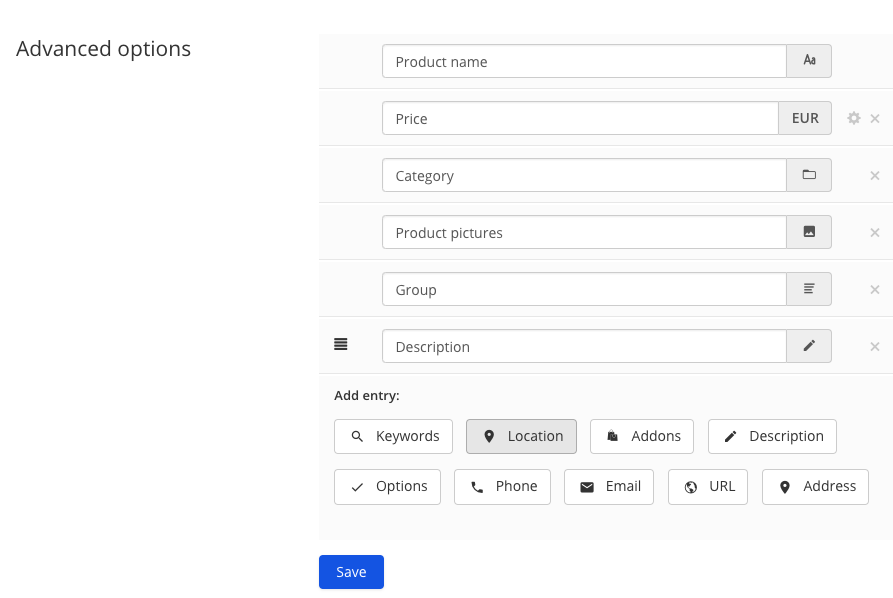 With the filter menu (directly next to the search function) the app user can display and call up the desired categories, e.g. starters, main courses and desserts for a restaurant app.
Additionally you can tap on the filter icon (Sort by) to filter the entries by distance, name or price – ascending or descending.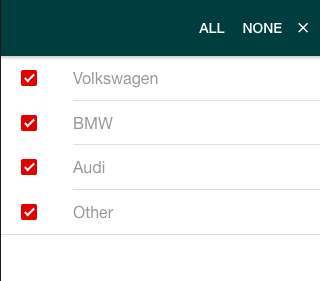 Last Update: November 26, 2018
Tell us how can we improve this post?