How to find and download your invoices
You can download all of your invoices by going to My account > Subscriptions. In the following mask you'll see your booked plan. Click on the link Billing history and then you can select them by dates and also download them.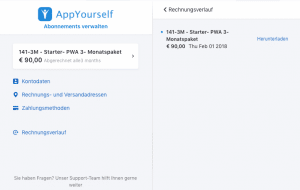 Last Update: November 27, 2018
Tell us how can we improve this post?