How to get to the AppYourself Dashboard to create your app
Just call up the URL of the app maker. In the window shown there you can log in with your login data under Login.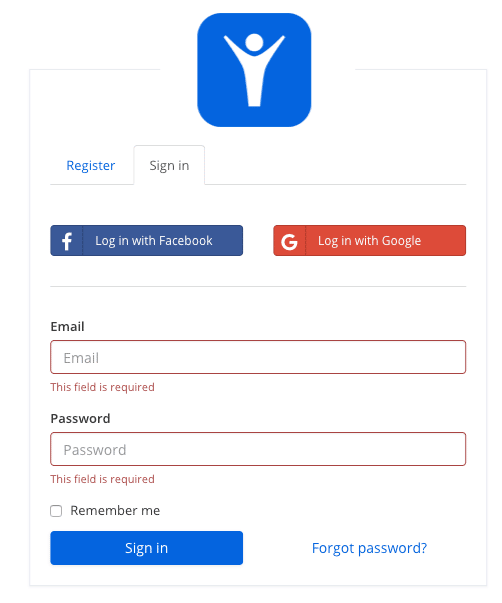 If you don't have your own login data yet, register first under the tab Register. You will then receive a confirmation e-mail with your access data. Alternatively, you can also log in with your Facebook or Google account.
Last Update: November 22, 2018
Tell us how can we improve this post?