Bind your customers with the loyalty card
Integrate the loyalty card by selecting a name, a suitable icon and the number of stamps to be collected. Returning customers can be rewarded for their loyalty. The loyalty card module can be added to your dashboard under Modules -> +Add Module. To assign the stamps, simply enter the security code (which you have previously defined) into your user's app. In addition, you can add a headline to your reward page and specify how your customers are to redeem their prize.
The TAN method of the loyalty card module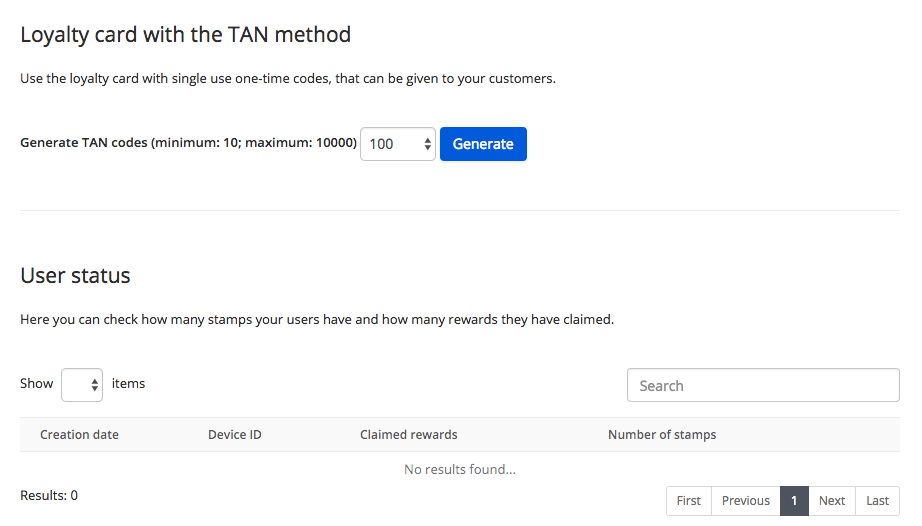 Alternatively, the TAN procedure can also be used. You can generate up to 100 TANs per CSV file. You can transmit these to your customers directly on site, via push notification or chat function. The special thing about it: Your customers no longer have to hand over their smartphone and can collect their stamps by entering the TANs into the app themselves. Under User status you can see how many stamps your users have already collected and how many prices they have redeemed.
Last Update: September 26, 2018
Tell us how can we improve this post?