How to keep your users up to date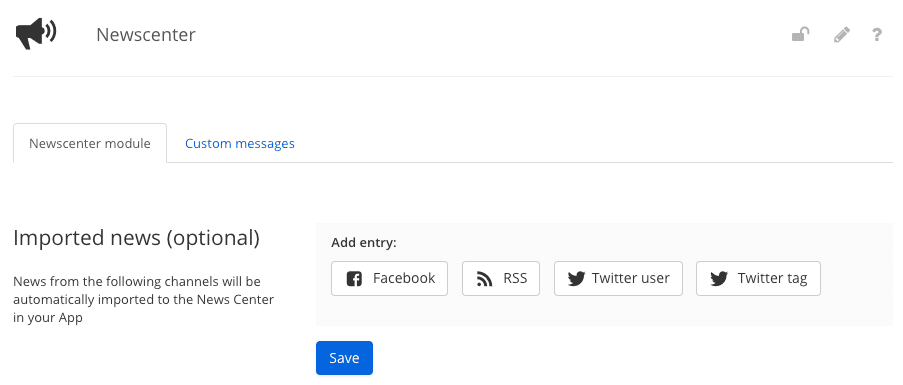 The Newscenter brings together all the news from your Facebook, Twitter and RSS Feeds. Import the respective news (with indication of the respective URLs and/or names) simply by clicking on the appropriate buttons. You can also create your own news by clicking on the tab Custom messages and integrating it in your app.
Last Update: November 22, 2018
Tell us how can we improve this post?