Transparency for more credibility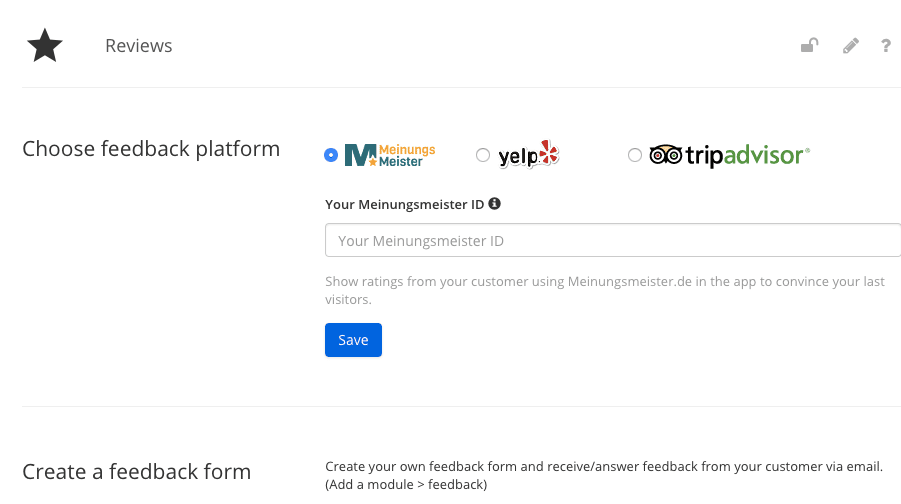 Be transparent and integrate reviews about your company from external providers (e.g. yelp) into your app. Alternatively, you can also create your own evaluation form and add it to the app using the forms module.
Last Update: November 23, 2018
Tell us how can we improve this post?