Twitter and Facebook can be integrated into your App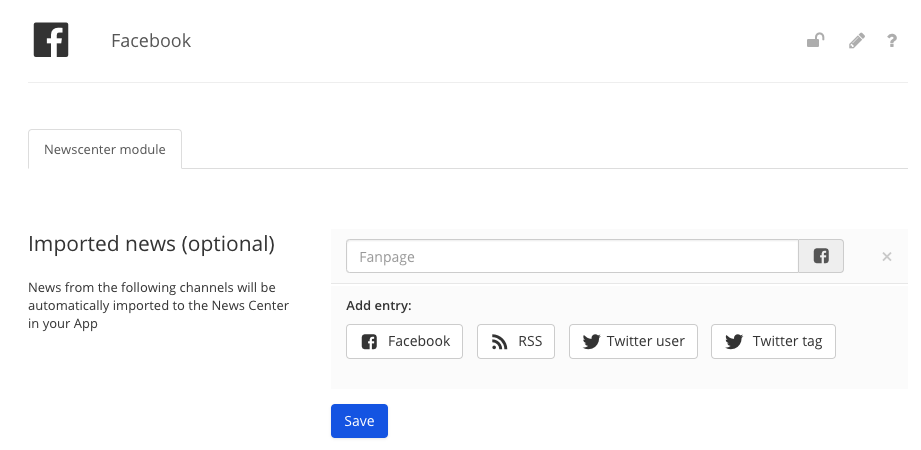 Of course you are free to extend your app with a Facebook and Twitter account. You can integrate this extension into your app in the Edit section under Modules > +Add module > Facebook or Twitter.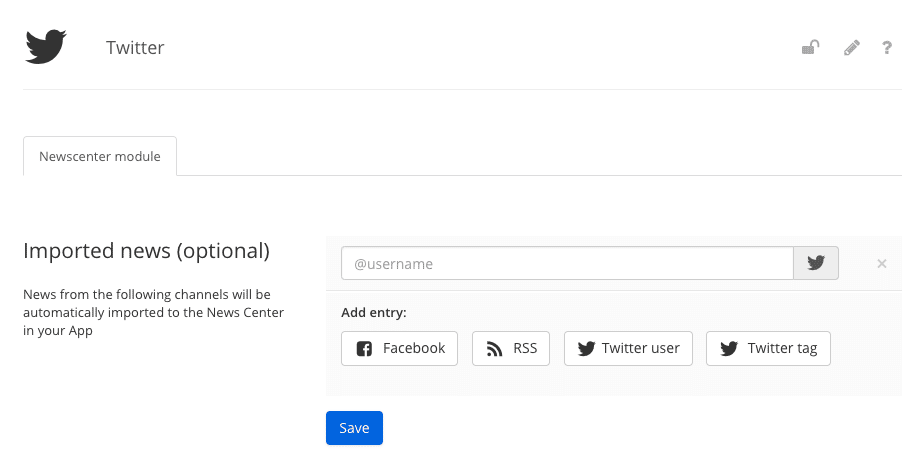 Last Update: November 23, 2018
Tell us how can we improve this post?