Link your app with external providers to enable reservation of a table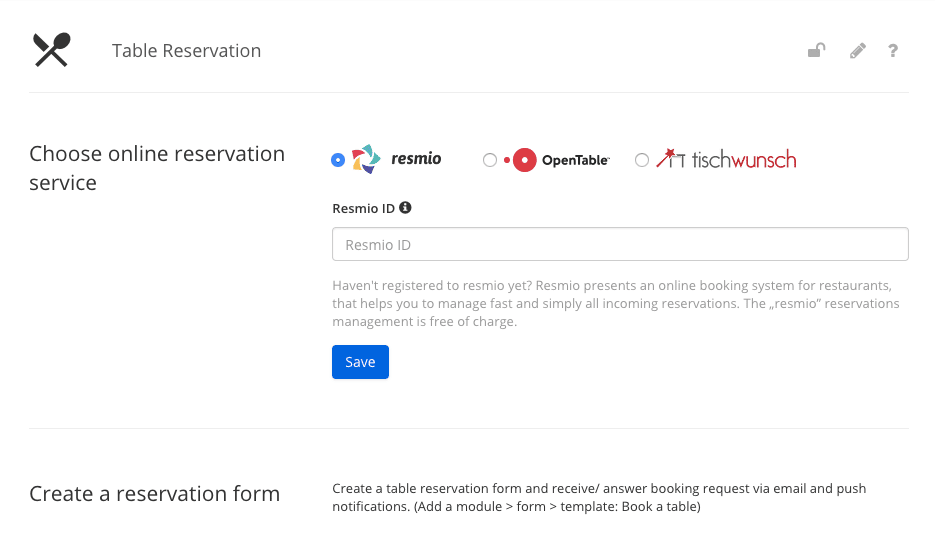 Give your users the opportunity to immediately order a table from you. You need an OpenTable ID or the resmio ID, which you enter into the window shown above in the dashboard of the app maker. Alternatively, you can also create your own table reservation form using the form module like you can see under Create a reservation form.
Last Update: November 23, 2018
Tell us how can we improve this post?