Trace usage behavior within the app and create corresponding offers and actions from it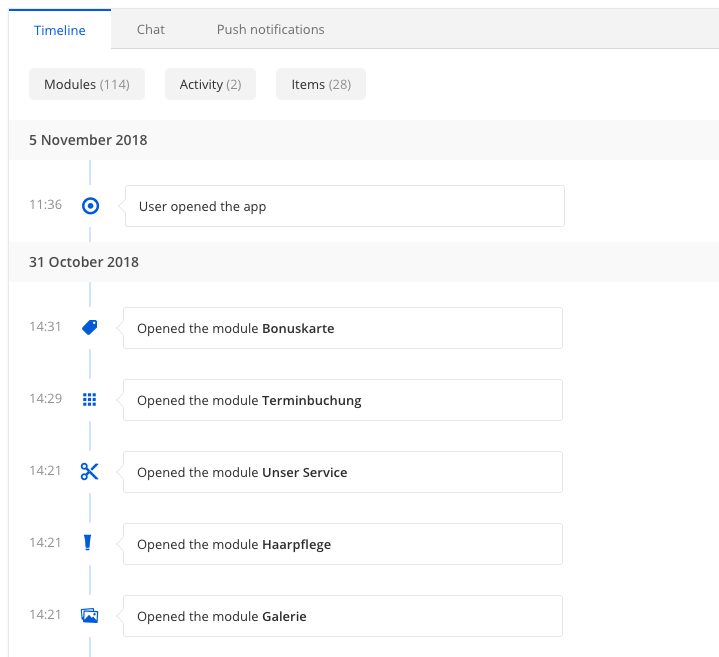 The timeline records the usage behavior of your app users and records the duration and the used modules or activities of your users within the app. In the Manage > Users section, you can view the respective user behavior when you directly select a user. With this knowledge you can send specific and individual offers to your customers.
Last Update: November 22, 2018
Tell us how can we improve this post?