How to easily link your Twitter account with your app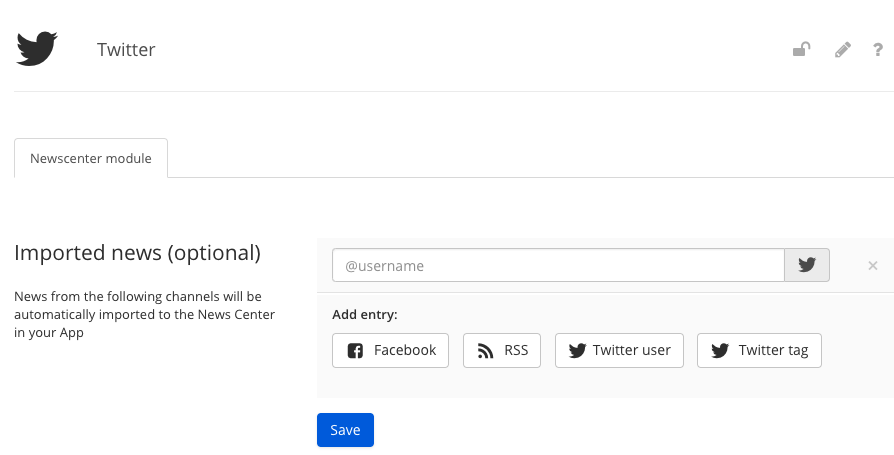 Just add your Twitter account to your app. Enter your Twitter name in the dashboard of the app maker. Your tweets and retweets will appear in the Twitter module.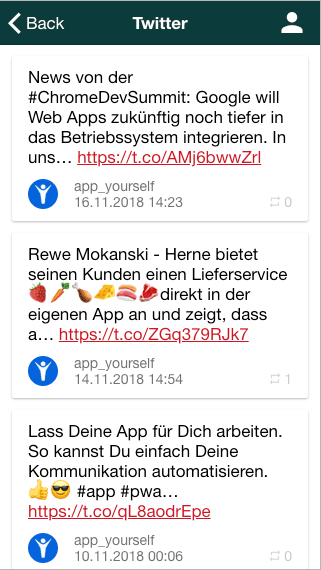 Last Update: November 26, 2018
Tell us how can we improve this post?