Each customer and user is assigned an individual profile that can be called up in the dashboard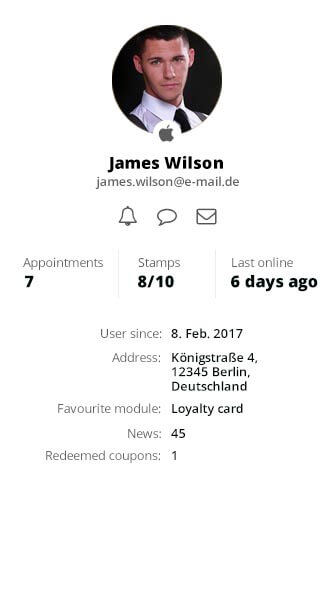 All users of your app have their own profile. This profile records the activities and usage behavior within the app. You can find the user profile under Manage > Users. There you select a specific app user and double click on its customer profile.
Last Update: November 22, 2018
Tell us how can we improve this post?