All your users and visitors of your app are clearly displayed in a user list
All users are displayed in a clearly arranged user list. You can build the user list according to your individual ideas. You can use the display icon (top right) to specify what you want to learn from your customers. Among other things, you can display the date of the last login, table reservations already made or collected stamps. Depending on which industry you belong to, you can get the most valuable customer information.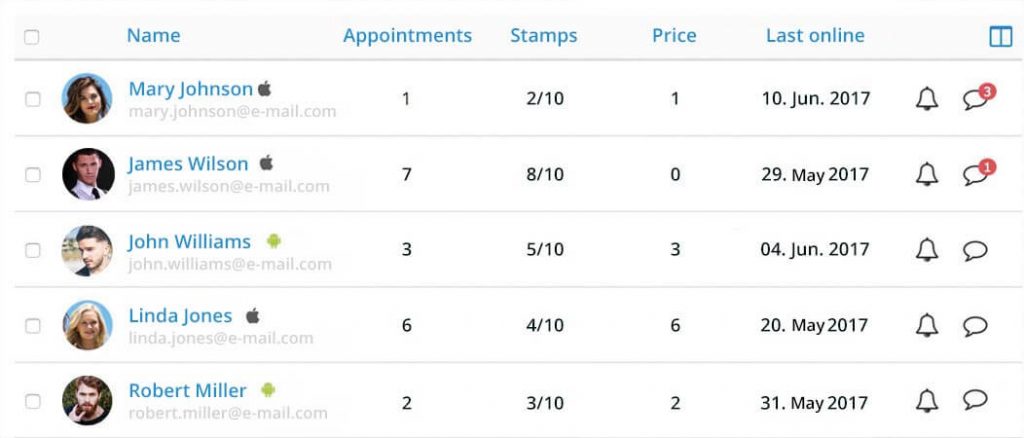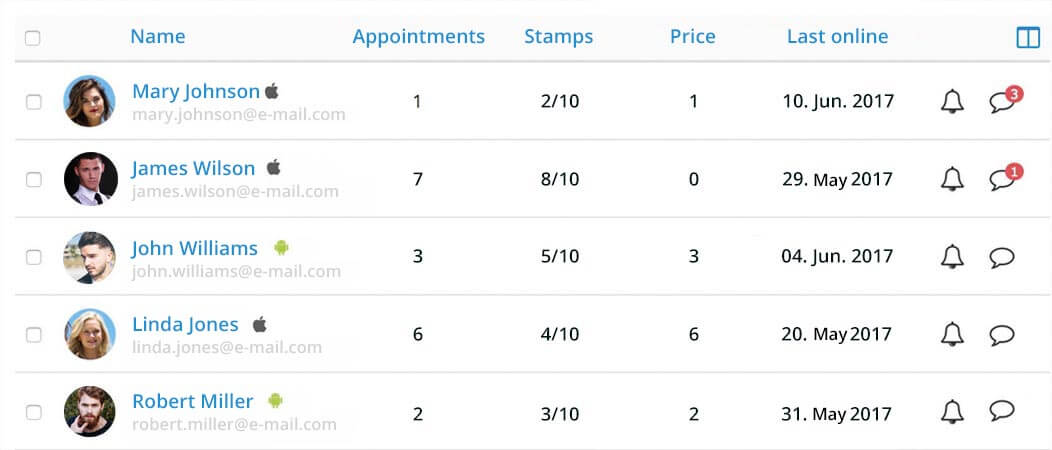 You can access the user list via Manage > Users. In addition to the chat function (bubble icon), you can also send your customers individual push notifications (bell icon).
Last Update: November 22, 2018
Tell us how can we improve this post?