Show in your app on which days you can usually be reached and met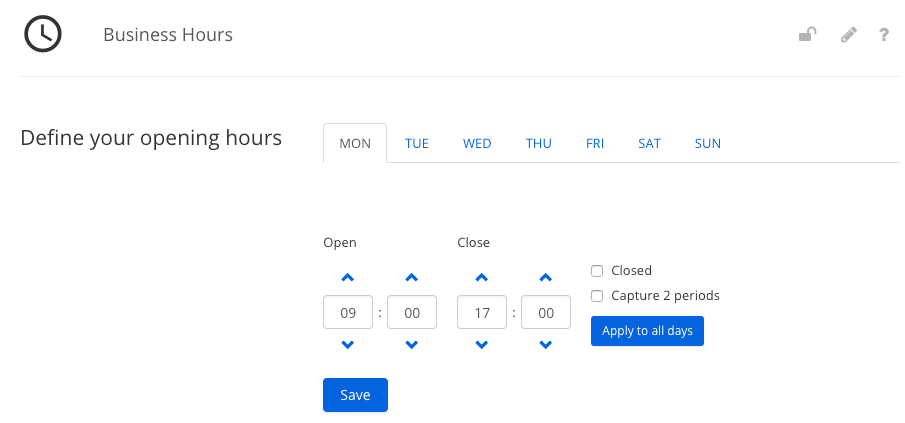 Please leave your business hours in this module. You can specify individual business hours for each day of the week. You can also set up a second opening time per day. You can also set the closing times for certain days.
Last Update: November 26, 2018
Tell us how can we improve this post?