More customer loyalty with coupons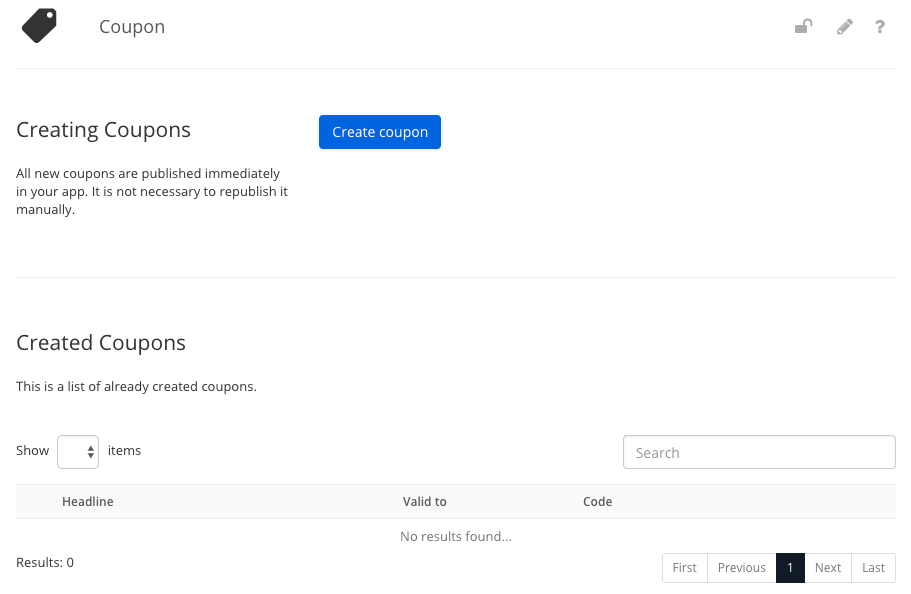 Create action based coupons for your customers. With a click on Create coupon in the app maker you assign a name and how long this coupon is valid. You can also add a suitable description or icon. You can win new customers with the coupons and increase customer loyalty at the same time.
Tip
Since you add a date to your coupon to determine how long it is valid, your customers can redeem it several times. If you have e.g. the coupon for a month run, your customer Alex can use it in this month several times.
Last Update: December 12, 2018
Tell us how can we improve this post?