How to open an Apple Developer Account as an Individual Account
Note
The annual cost of a developer account with Apple is $99.
1. Registration with Apple
Open https://developer.apple.com/ and click on Account in the upper right corner to start registering your Apple developer account.
1.1 Create an Apple ID for your Developer Account
Your Apple developer account will be linked to an Apple ID. Even if you already have your own Apple ID, we recommend that you create a new account for your app release for security reasons. Click here on Create Apple ID.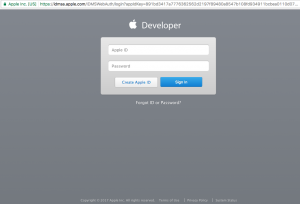 If you want to use an existing Apple ID, continue with step 2.
1.2 Register with Apple
Fill in the form below and complete the registration.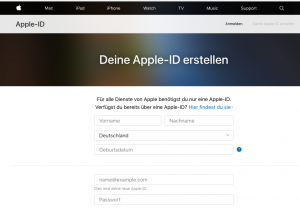 2 Join the Apple Developer Program
To publish your apps in the store, you need iOS enrollment for the Apple App Store. After log in, click on Join Apple Developer Program below.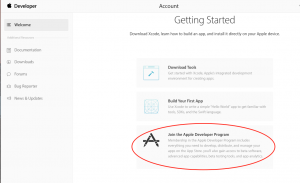 2.1 Enrollment
Start the enrollment of your developer account by clicking on Enroll in the upper right corner.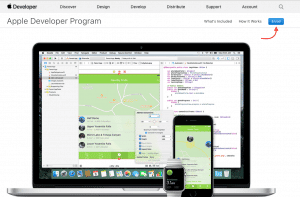 2.2 Choice of Developer Account Type
You can register your Apple developer account as an individual so that your personal name appears as the publisher of the app. To do this, select the entity type: Individual
Alternatively, you can also display your company as the publisher of the app. To do this, you must prove the legal existence of your company in the form of a D-U-N-S number. If you want to do this, choose the entity type: Company.

2.3 Filling in contact data
Please fill in the contact details. Note that the legal name will then appear as a publisher in the Apple App Store.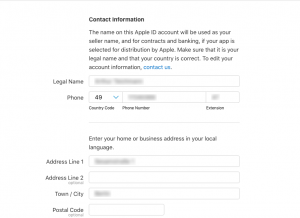 2.4 Confirm the license terms and click on Continue.

2.5 Optional: (Un)Activate the automatic update of your developer account.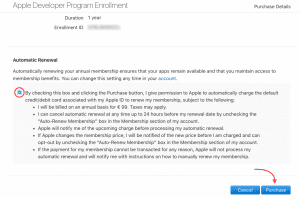 2.6 Payment
Complete the registration of your developer account by paying. Please note that only a valid credit card is required.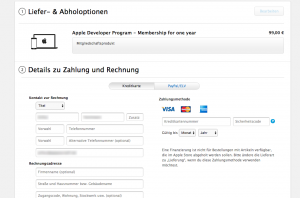 Last Update: November 1, 2018
Tell us how can we improve this post?