How to present yourself and your company attractively in the app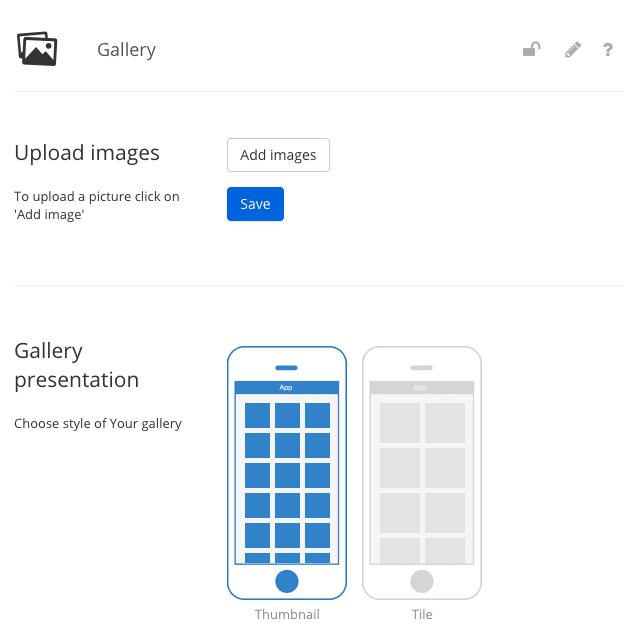 Present yourself and your company. Add photos and references with this module using the app maker. Click on the button Add image and upload your images. Confirm this with the Save button. Then you can choose how the images should be displayed in your app. You can choose between thumbnail, tile and mosaic view. Accept the settings with the Save button.
Last Update: November 26, 2018
Tell us how can we improve this post?