Your customers buy your products conveniently and easily via app
With the shop module you can sell your products and services directly via your app. The module has four different tabs in which you can make settings.
Collection Design
In the Collection Design tab of the shop module you can first select the presentation of your products. Three variants are available to you. In addition, you can sort your products according to different criteria, e.g. by name. The Detailed view allows you to take a closer look at the products and services. Under Advanced Settings you can add further categories or descriptions to your products and services.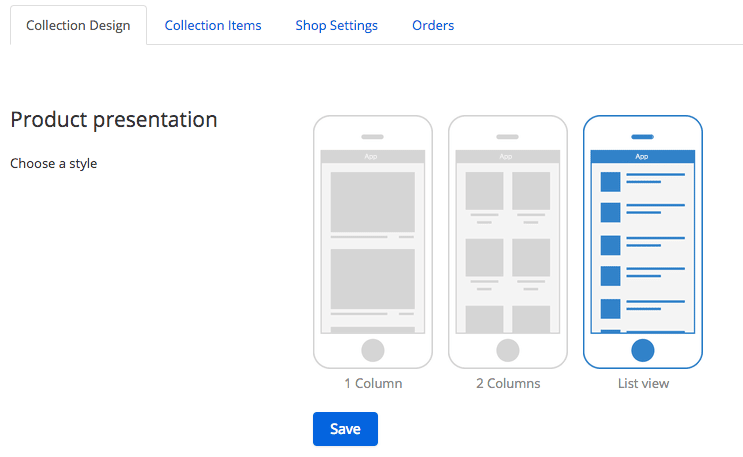 Collection Items
In the Collection Items tab, you can now create the corresponding products under Add Product or Upload File and integrate them into the app.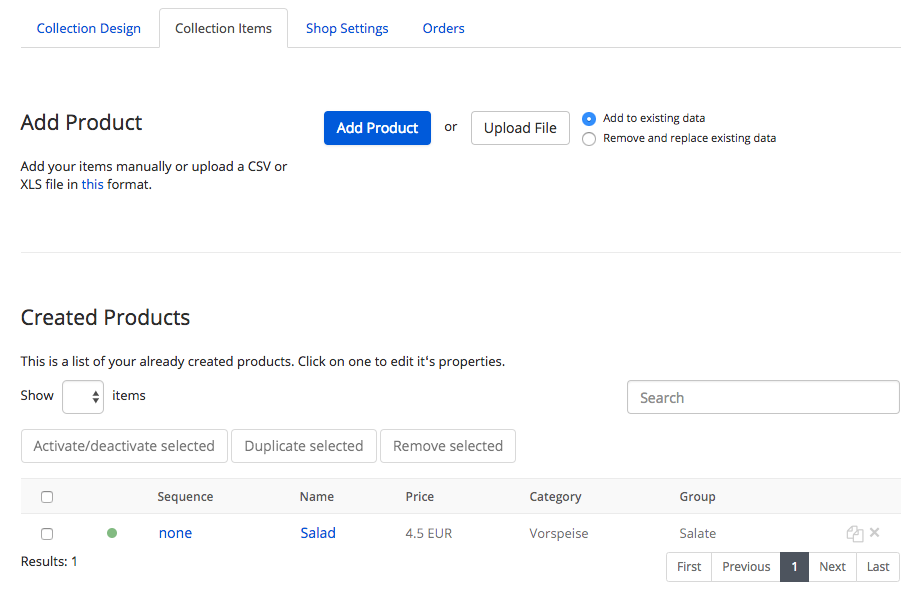 If you have added a product, you can adapt it by clicking on it under Created Products. In that new window you can change the name, the price and the type of product.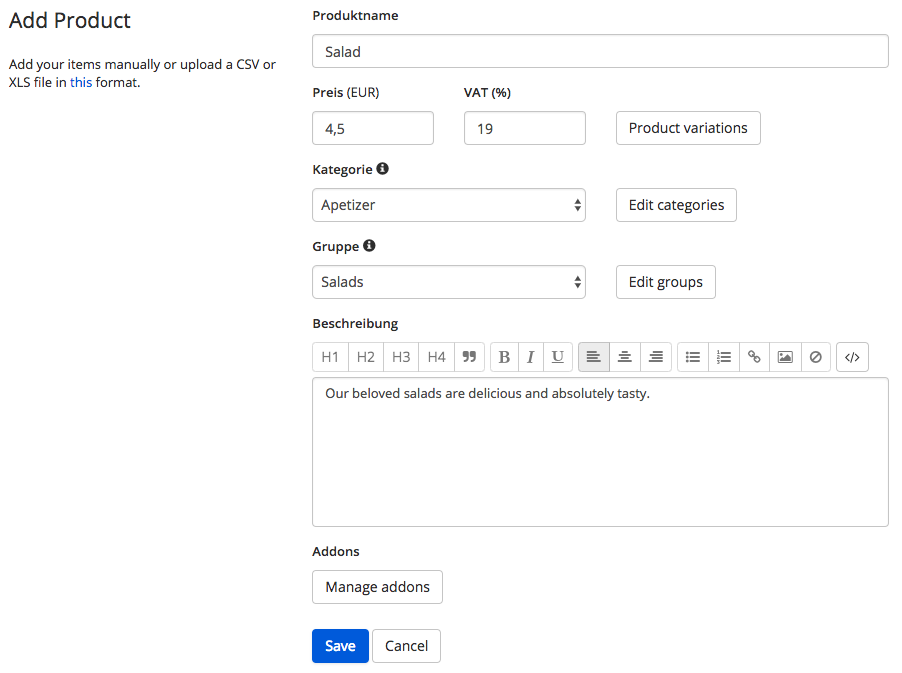 Shop Settings
Under Shop Settings in the General settings of the shop module you can specify to which e-mail address the orders should be sent and in which currency they should be priced. You can also choose the shipping methods via DHL or self collection. In the Shipping Terms window, you can add a corresponding description. The form settings allow you to specify which fields should be declared as mandatory fields. Payment options, Customer notifications and Legal information can be added in the respective fields.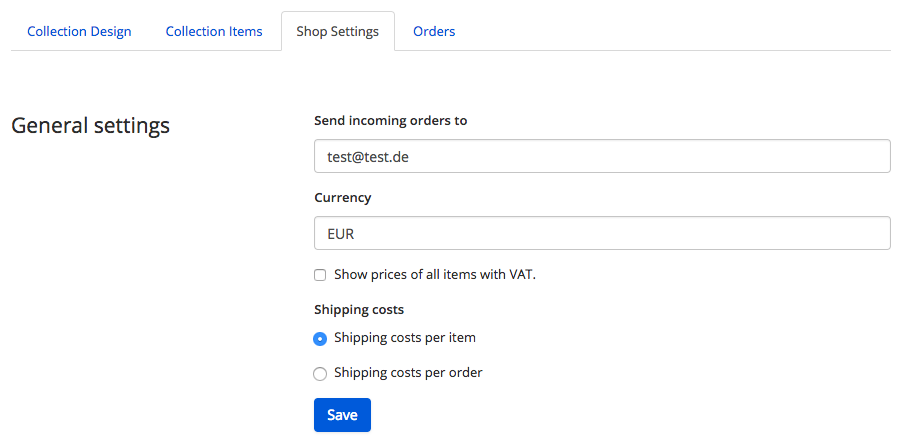 Orders
The Orders tab combines all incoming orders that you have already received from your customers. You can easily download the orders as a CSV file by clicking on the button Download Orders.
More Infos
Last Update: September 19, 2018
September 13, 2018 Corinna Stoer
FEATURES
Tell us how can we improve this post?