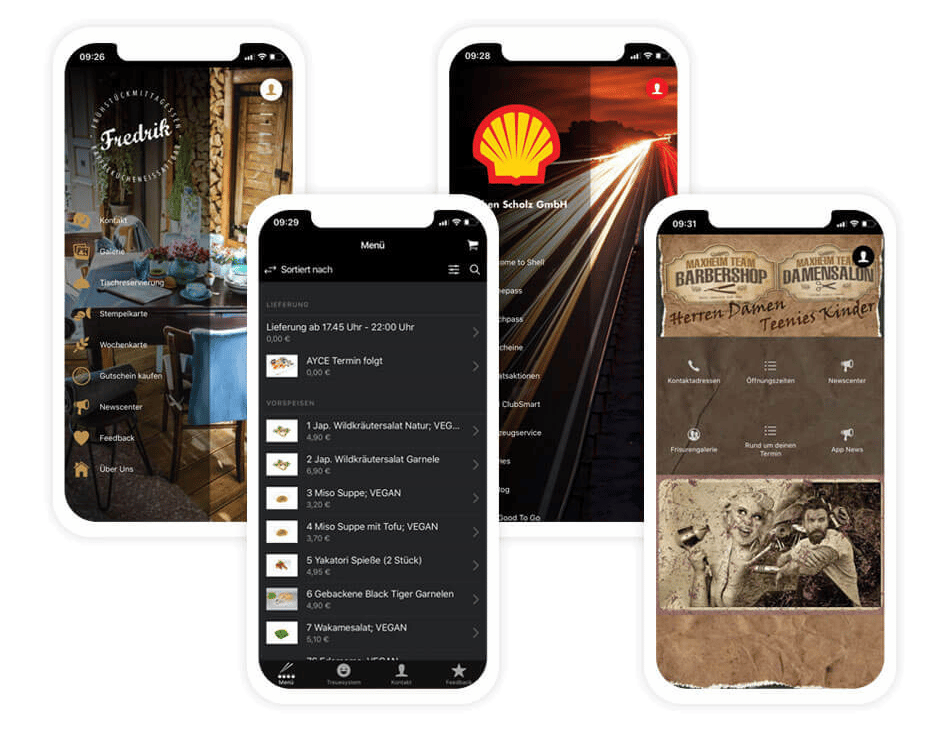 Alle Apps basieren auf einer gemeinsamen App-Plattform. Durch die hochgradige Standardisierung und Wiederverwendung von Komponenten sind wir zwar an einigen Stellen limitiert, aber dafür preislich unschlagbar!
Restaurants, kleine und große Einzelhändler, Filialisten, Steuerberatungen, Hausverwaltungen, Handwerker, Fahrschulen und sogar die öffentliche Verwaltung nutzen den App-Baukasten zur Umsetzung ihrer sehr unterschiedlichen Use Cases.
Our app platform offers much more than just apps! You get a complete toolkit for optimising your customer relationships:
Apps for Android, iOS and Web
Campaign management tool
Marketing automation tool
User CRM (LightCRM)
Chat backend
…
Many things can be implemented with the app platform! Talk to our app experts about your idea.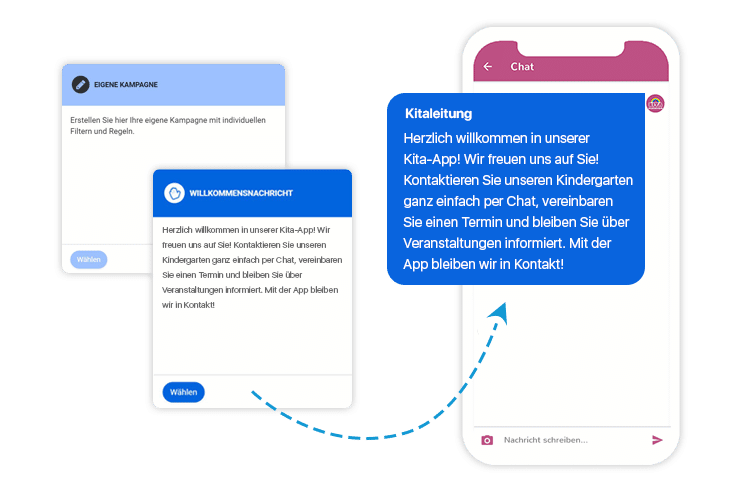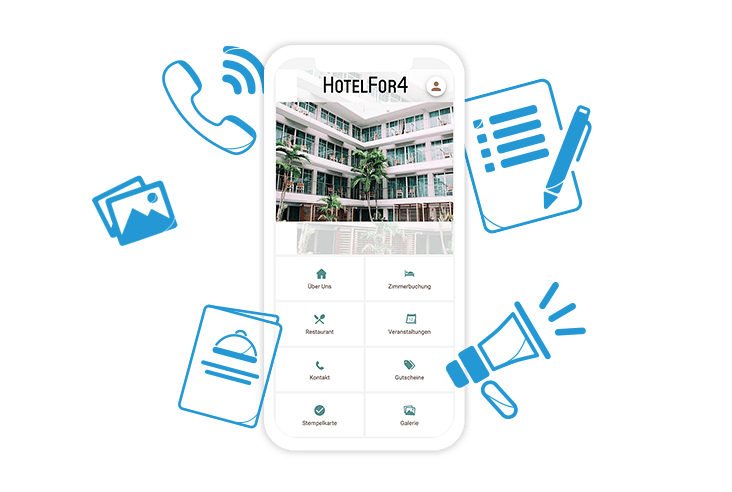 Building apps
unbeatable

cheap!
By providing generic (but customisable) features to many clients, we can easily spread the cost across many heads. This makes us unbeatable value!
Because an individually programmed app can quickly cost €80,000 and more! With us, it costs almost nothing in comparison.
We are continuously developing our platform. What our platform can do today was still a long way off a year ago. What will it look like next year?
We also like to hear your feature requests for our planning. Sometimes we can take customer wishes into account directly in product development – or build new modules in such a way that they can be individually expanded for individual customers.
In special cases, we also develop special customising requests!