Full service: we create your app according to your specifications.
You don't have time to create your app yourself? No problem! In the design package, we create your app according to your specifications and in your design!
From the Business+ tariff, the design package is already included in the monthly price!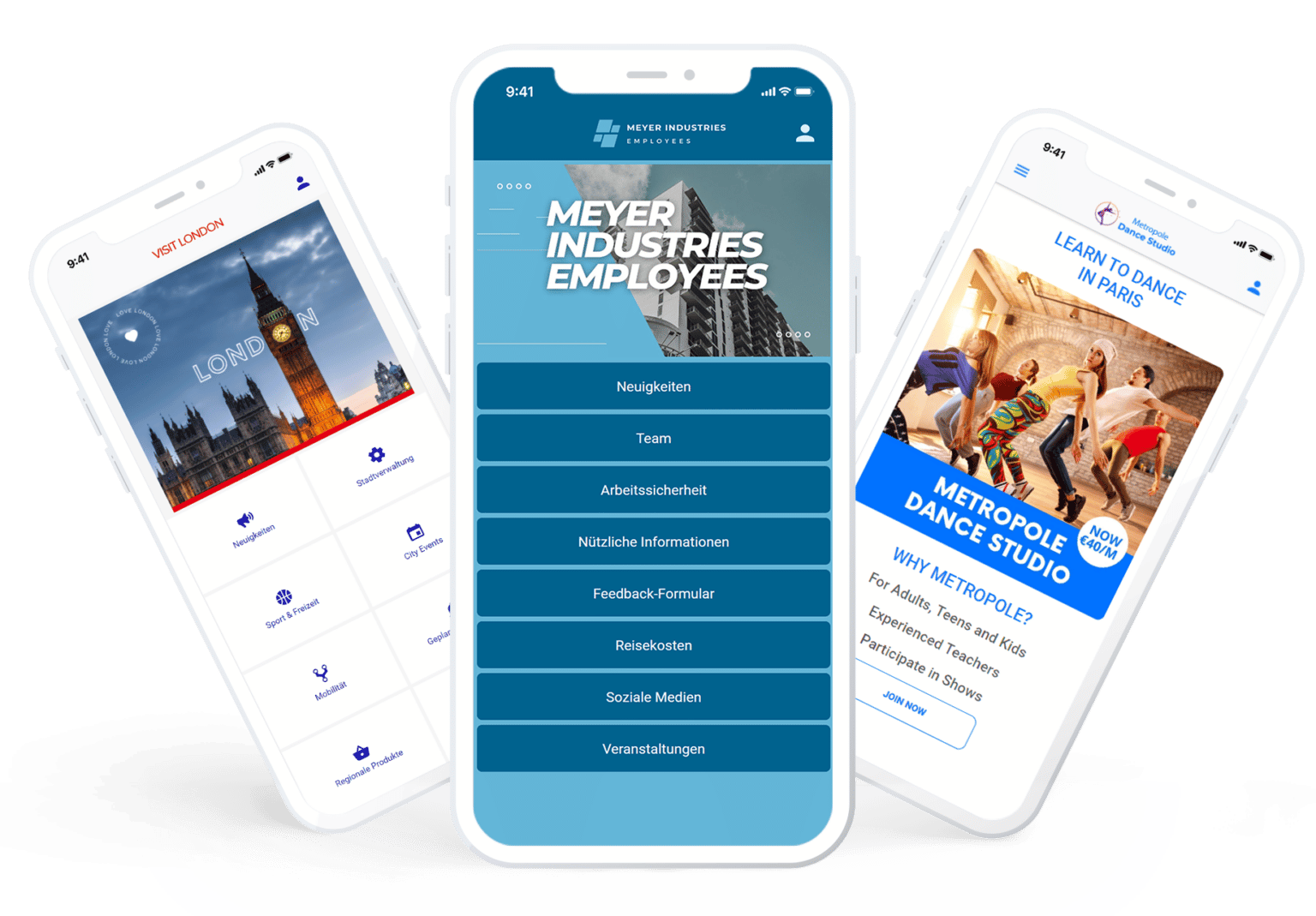 The app icon is your permanent advertising space on your users' smartphones. Our designers create a modern and appealing icon for your app.
We configure all "global" app elements such as colours, fonts and icons to match your corporate design. This creates a consistent brand image for your customers.
While an app is loading, a start screen appears. This image forms the user's first impression of your app. We make sure that this first impression is positive.
For optimal usability (UX), we configure menu elements and navigation structures to match your planned app content. This way, your app users will quickly find their way around.
The following services are included in the design package
How the fixed-price design service works
Personal requirements assessment​
Schedule a consultation with our app experts to discuss your app requirements
Structuring app content together​
Together with our app experts, you define and structure your app so that it is perfectly aligned with your use case.
We present a first draft
We develop the first version of your new app and then present the first prototype to you to discuss your feedback
Joint revision and correction
Based on the prototype and your feedback, we revise your app in several rounds to ideally align it with your vision
Free & without obligation
A clear design and clearly arranged structures ensure your app success. In just 15 minutes you will learn how it works!
Then arrange a consultation now, in which one of our app experts will discuss your app idea with you personally and answer your open questions. Simple, fast and uncomplicated.