The app without App Store submission! Simply start quickly.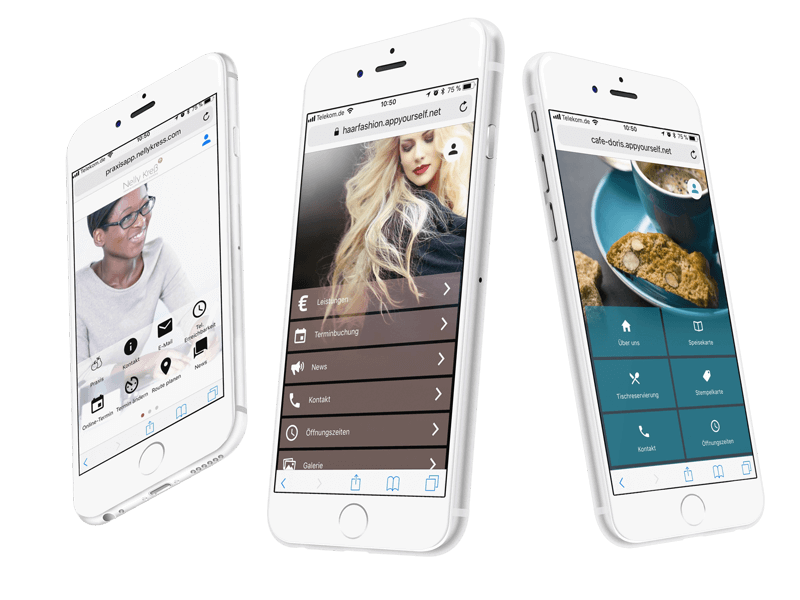 Your introduction to

the world of apps

.

The progressive web app (abbreviated to "PWA") combines the strengths of native apps and classic mobile websites. Fast loading times and interactive app functions such as messenger or time card offer a true user experience for your customers.
Advantages

of a progressive web app

While not all of the app features of a native app are available in the PWA, as an entry-level product or as a supplement to the mobile website, the web app is a real alternative.
Native app or PWA?
With AppYourself you can do both!
The PWA is ready to go without an app store submission! This allows your customers to quickly book appointments with you, make reservations or participate in customer loyalty programmes (etc.)
.
You can build relationships with your customers through the built-in marketing tools, which can lead to more customer loyalty and more sales.
And later you can always upgrade to a native app for Apple and/or the Android operating system. So the PWA is your cost-efficient entry into the world of apps.
How the
web app installation

works on iOS and Android phones.

Your PWA can be installed on your user's smartphone via a pop-up on your website, via a printed QR code or via a download link.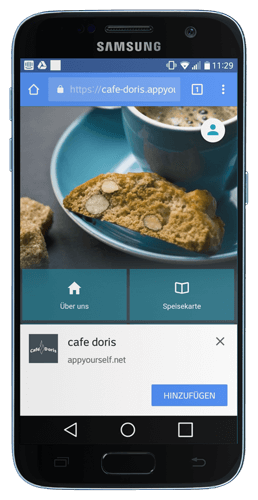 Push notifications and messenger!
With the progressive web app you can address your customers individually or collectively via chat or push notifications. The campaign tool opens up numerous possibilities to activate your customers.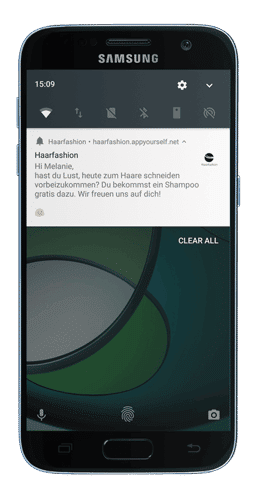 Send offers, promotions and coupons as push notifications to selected customer groups.
Inform individual users via chat or clarify individual questions.
Progressive web apps: turning anonymous website visitors
into regular customers
Build lasting customer relationships with LightCRM (customer management system), marketing tools and campaign management. This increases customer loyalty towards your company and thus leads to more sales in the long term.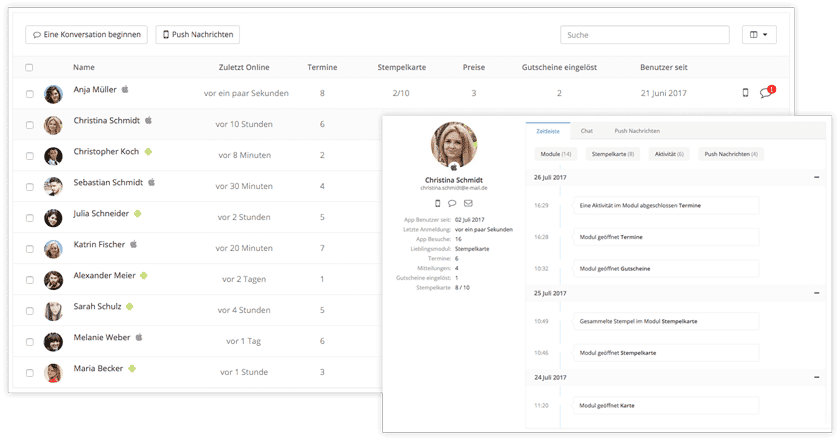 Customer management & app platform.
Your PWA is based on our clever app platform, which offers you many possibilities for active customer retention and activation in the combination of app and management backend.
This puts you in an optimal position for digital competition with a small investment. We would be happy to support you in finding the right app strategy for your customers.
Personalised advice
A good app concept is the key to later success. We will be happy to advise you free of charge and without obligation on the right strategic approach for your company.
Can an app help you in dealing with customers?
Where can you tap into additional sales potential?
What individual questions are you interested in?
Just give us a call!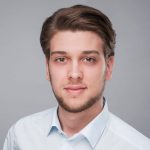 Malte Visse
030 – 60 98 19 790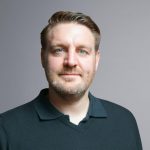 Maximilian Broy
030 – 60 98 19 790