Engage and activate customers
With your own Android app you will land directly on the smartphone of your customers- fast & cheap!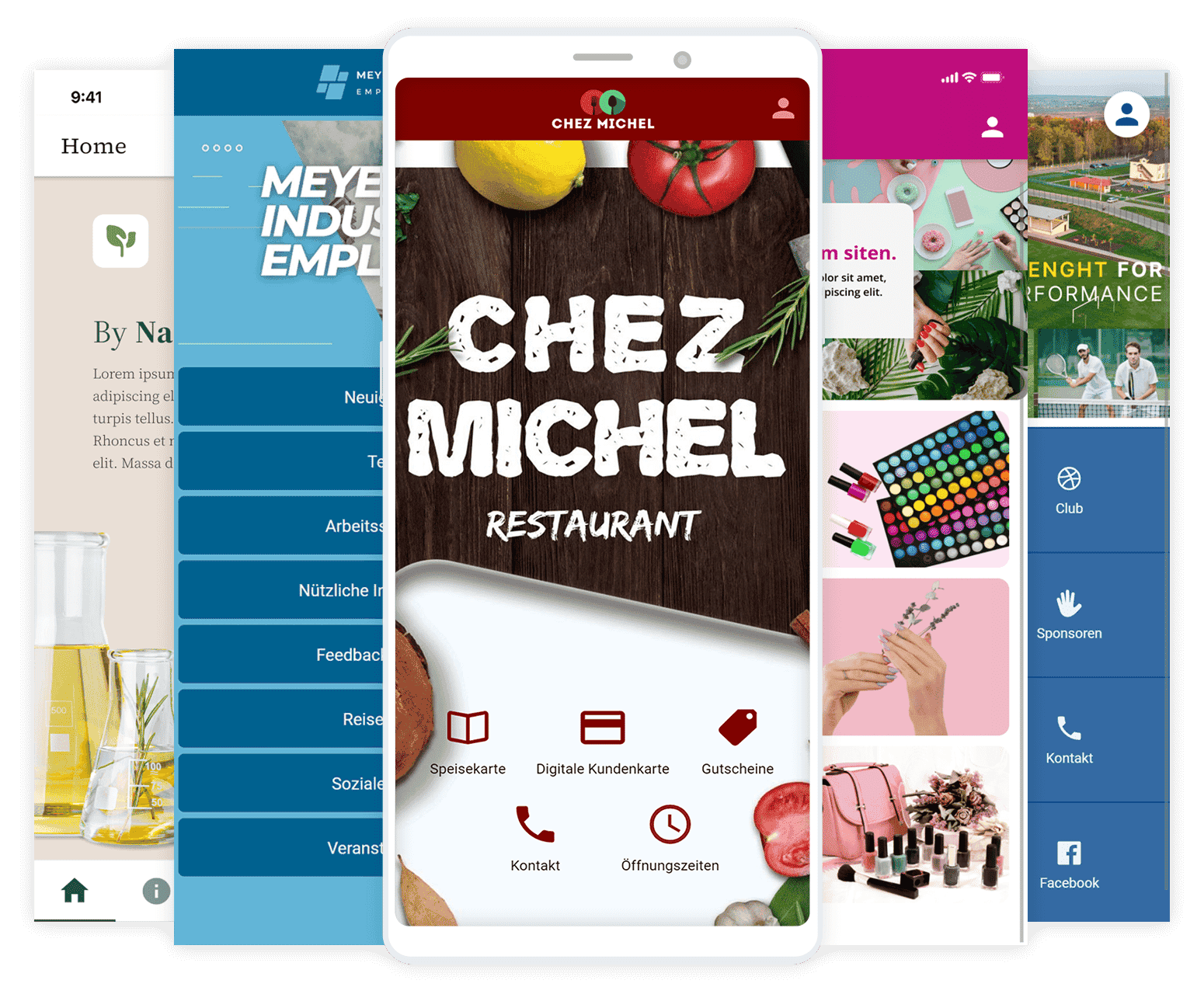 Create your own Android app!
With our app platform, you can configure apps yourself without programming – saving time and money. Without the need for IT staff to develop your Android apps from scratch.
Even the publishing of your Android app in the Google Play Store is largely automated via our platform.
Create your own Android app in just a few steps!
It's easy to build your own Android apps with the Android App Maker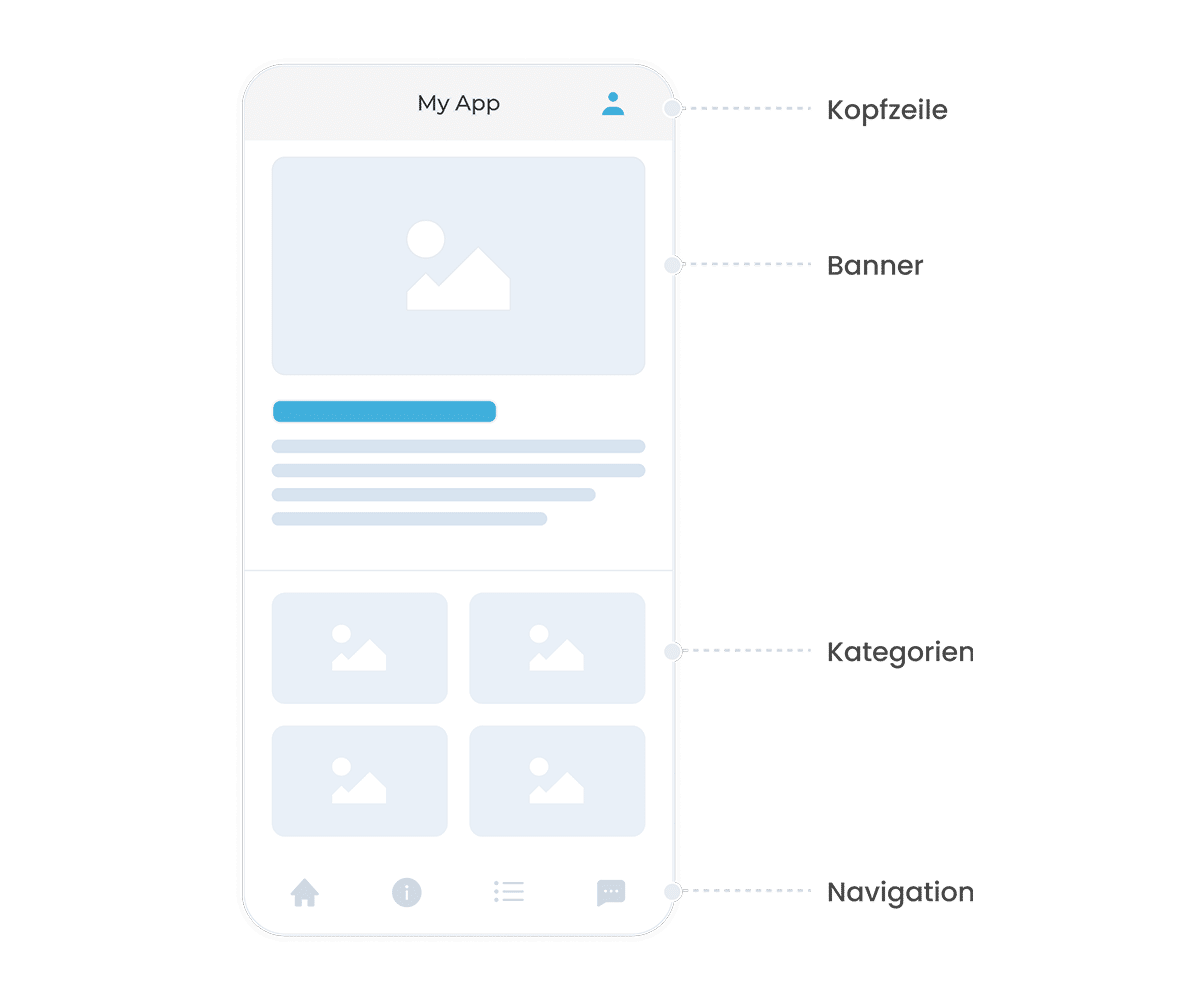 One provider for all platforms: make Android apps yourself!
In addition to an Android app, you can also create apps for iOS devices (iPhones) with the AppYourself App Builder. You can also create a mobile website with the app creator kit. As a progressive web app, you can reach your users via the mobile browser integrated in the smartphone – even in offline mode! Build once – deploy everywhere
Create an Android app – tailored to your business
With AppYourself you can easily and quickly build your very own Android app – no programming skills required.
Making your own Android apps is child's play with our app platform. You will find suitable app functions and modules for every industry that you can use for your Android apps.
With the App Maker you can quickly develop your Android apps. They even work not only on Android, but also on the iPhone without any extra effort! Experience how easy it is to create an Android app: try us out free of charge and without obligation!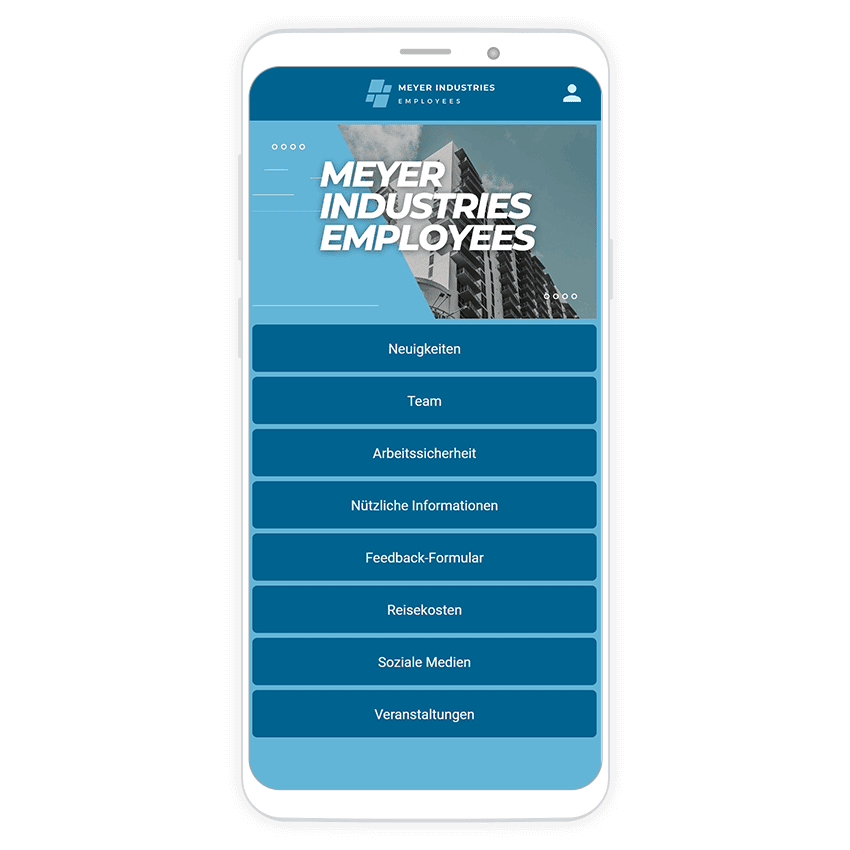 Programming an Android app: high time and cost expenditure for you
Your app is created once with the app builder and is then not only executable on all iOS devices, but also on Android and Windows Phones.
And we make sure it stays that way! We take care of technical updates and ensure compatibility with new devices and operating system versions.
However, besides the smooth technical operation, it is the content of your iPhone app that counts! Therefore, we support you in a free concept consultation with the preliminary considerations for your app.
Design the app once and be present on all smartphones
No matter on which smartphone the Android app is installed. Our app construction kit supports all common interfaces. Your app always remains compatible with new Android devices and versions. And best of all: your app not only runs on Android smartphones, but also as an iPhone app.
Test the Android App Maker now – for free!
Test it yourself now and become an app owner today!
Free & without obligation
Clarity and a good concept are the key to a successful app. In just 15 minutes you will learn how it works!
Then arrange a consultation now, in which one of our app experts will discuss your app idea with you personally and answer your open questions. Simple, fast and uncomplicated.