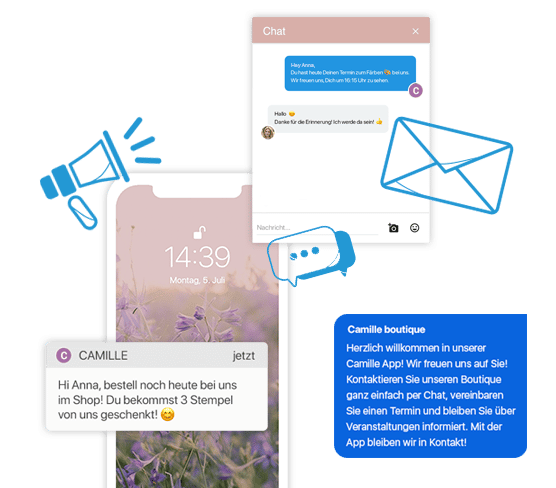 Winning, retaining and activating customers – that's what using the many marketing tools in your app is all about.
With the campaign module, you can accurately reach all your users, individual customer segments or even individual customers. With marketing automation and behavioural messaging, this is even done completely automatically with messages predefined by you.
Your app always keeps an eye on your users and can react contextually to their behaviour. Whether it's reminders, targeting for suitable offers or reactivation in case of inactivity – your app does it for you!
Marketing automation allows you to fully automate messages and message series. This allows you to automate a variety of different use cases for interaction with your users.
For frequently used use cases, we have already stored templates for you in the campaign manager:
Welcome messages
Customer activation on inactivity
Reactivation on abandoned sales ("abandoned carts")
Reminders to stamp card users
Confirmations for enquiries
…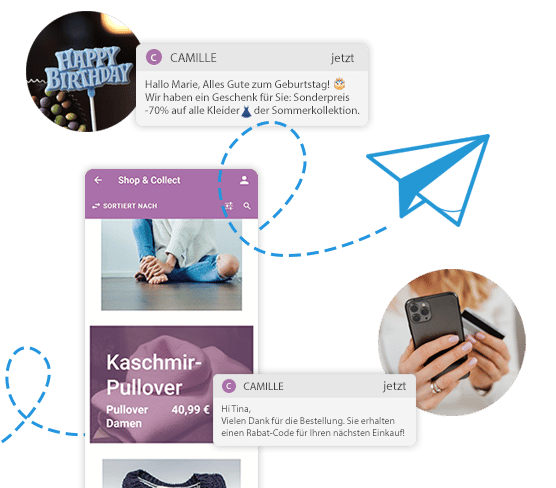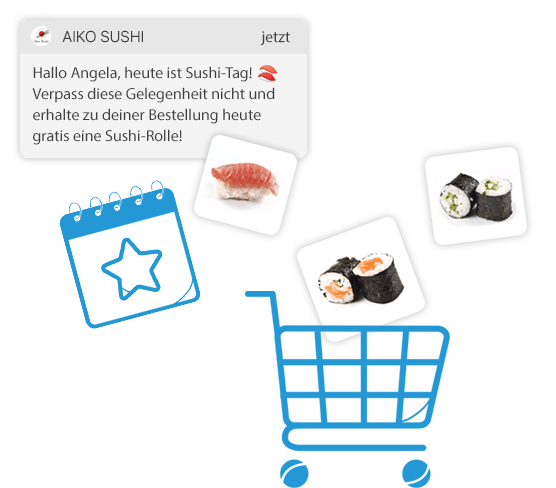 You can usefully supplement the campaign tool in many places with behavioural messaging. This allows you to not only create static campaigns to selected target group segments, but also to control campaigns based on user behaviour.
This means that if a user has completed a certain activity in the app (or not), for example, he or she will automatically receive a predefined message on his or her smartphone.
Skilfully combined, personal messages can be constructed in this way, which can intensify customer loyalty.
Understanding customers:
LightCRM
With the smart LightCRM you manage all your users and can intensify customer relationships based on data. In this way, you get to know your users better and can further develop your app specifically to meet the needs of your user groups.
Might a customer have an affinity for your new digital loyalty card? Would an activation voucher be useful? When did the customer make their last purchase? Find out – and combine your insights with behavioural messaging and let the app do the marketing!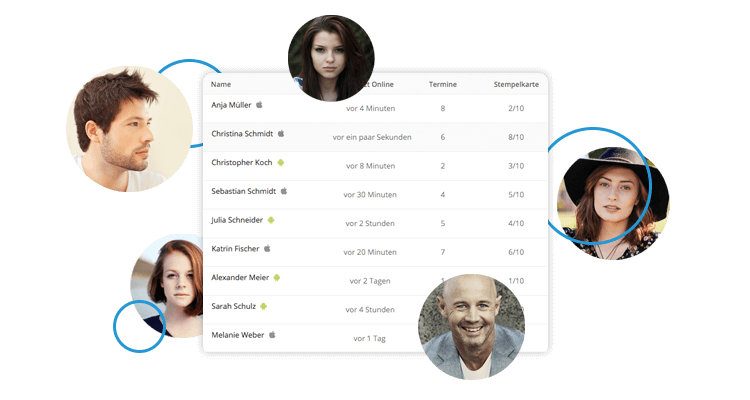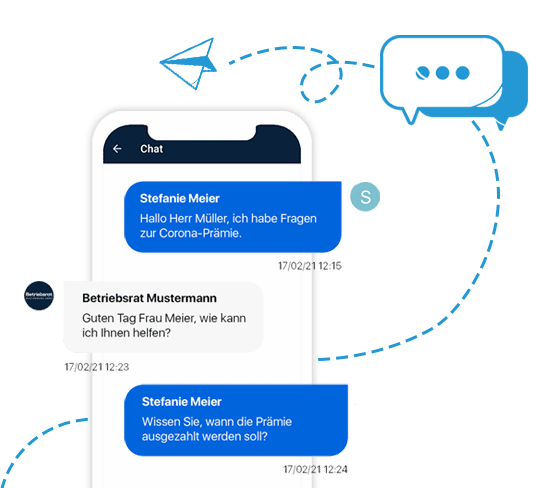 The chat messenger is quasi direct marketing 3.0! Instead of sending emails or letters to overcrowded mailboxes, you can reach your customers with the chat messenger via push message directly on their smartphone.
Send individual offers and promotions based on the respective customer profile – without the typical opt'in challenge in other channels.
Use the chat also as a back channel from your customers to you. Answer individual questions "one-to-one" or offer your VIP users premium service via the app.