You want a specific example?
Customers often say: "Wow! The App Maker can do a lot! But can I see a real-life example?"
Yes, you can – your own! Would you like to experience what an app for your company could look like in real life? Then let us create an app prototype for you.
Our customer success team will create an individual app design that you can test on your smartphone!
Absolutely free of charge and without obligation.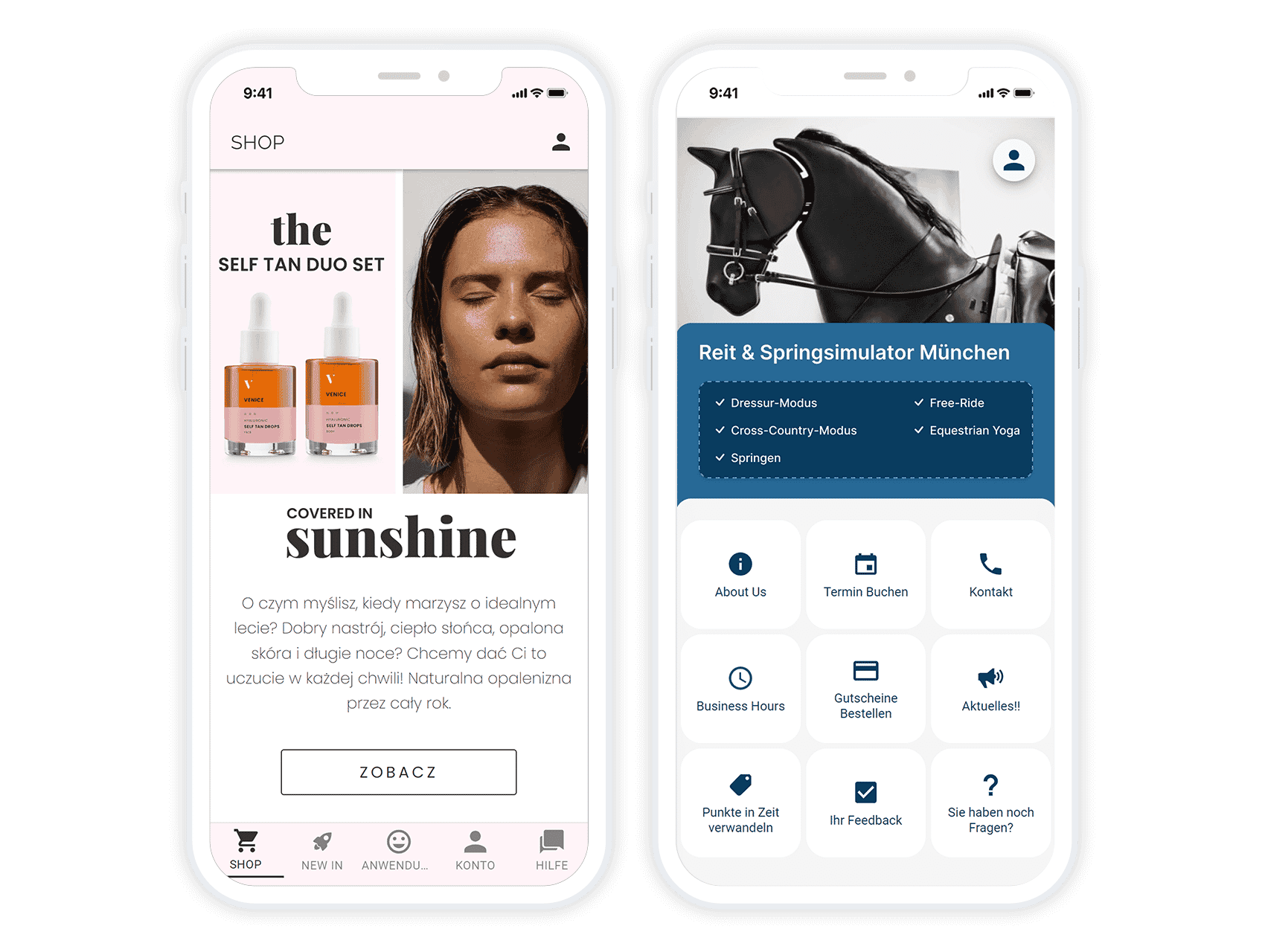 Request an app prototype without obligation
Free & without obligation
Clarity and a good concept are the key to a successful app. In just 15 minutes you will learn how it works!
Then arrange a consultation now, in which one of our app experts will discuss your app idea with you personally and answer your open questions. Simple, fast and uncomplicated.