The digital membership card
The individual app from SAMFORCITY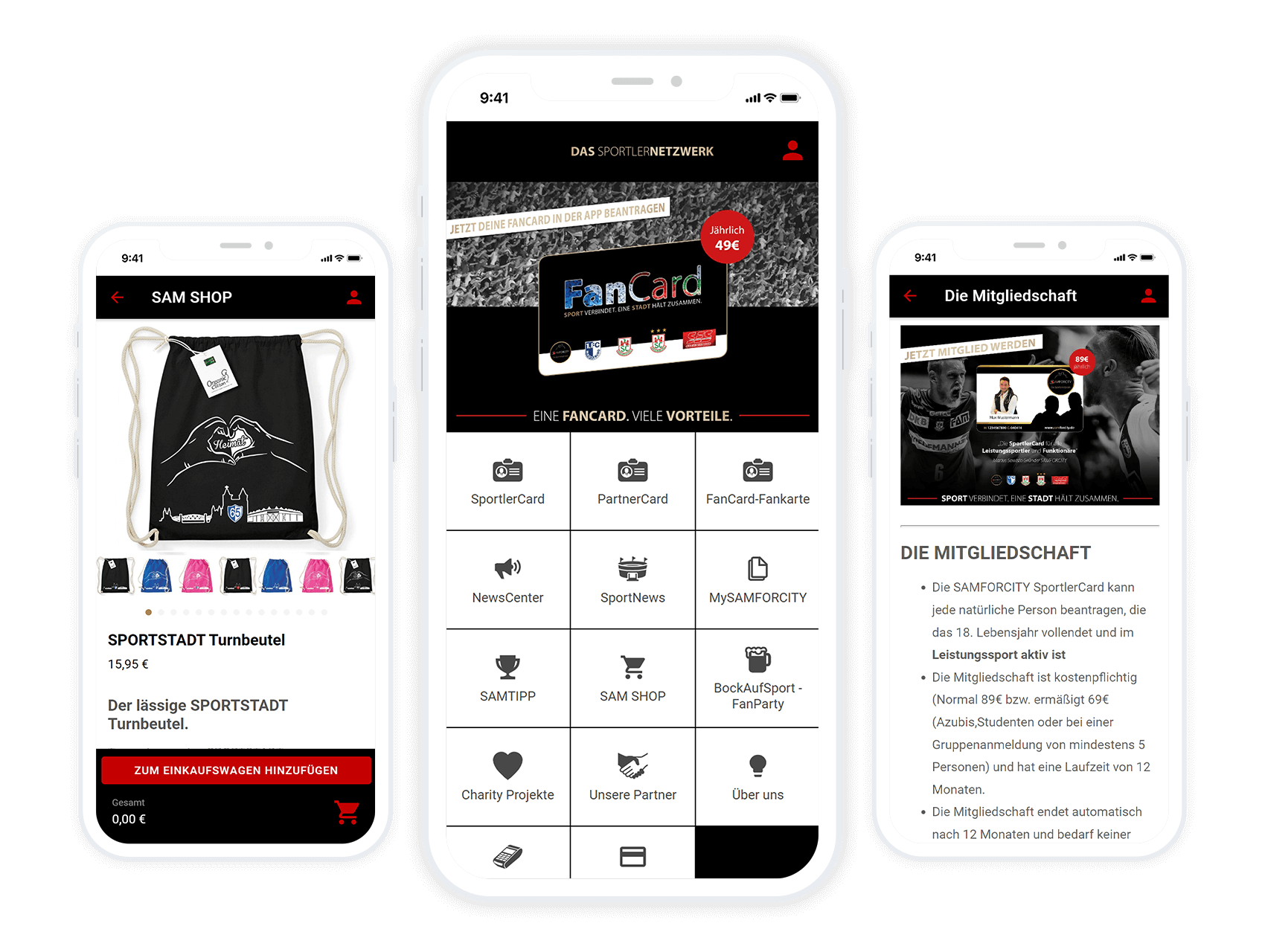 The digital membership card from SAMFORCITY
Marius Sowislo, former professional soccer player, has created a contact point for competitive athletes, fans, clubs and business partners in Magdeburg with his sports network SAMFORCITY to network and support each other. The digital FanCard has been developed as an individual solution especially for SAMFORCITY.
The collaboration with AppYourself
"After I described my idea to AppYourself and you showed me an indescribable trust, my decision to work together with AppYourself on the FanCard was not long in coming."
"After the competent and understanding consultation, I was presented with a coherent and convincing concept for the FanCard. I was thrilled by the impeccable communication and satisfied implementation of the digital FanCard."
Success with the digital FanCard
"With the FanCard, attractive benefits can be claimed in fan stores, restaurants and at various services. We now have the trust of over 200 FanCard holders. The first users have reacted very positively to the new digital FanCard and find the implementation very successful."
Want to learn more about custom app development?
Free & without obligation
You also want to create an app that relies on a digital membership card? In just 15 minutes you will learn how it works!
Then arrange a consultation now, in which one of our app experts will discuss your app idea with you personally and answer your open questions. Simple, fast and uncomplicated.