Simplify communication with parents and in the team with your kindergarten app. All-inclusive for only €59/month with unlimited users and groups!
Sick notes, menus, parent information, making appointments, activities, sharing pictures in accordance with data protection regulations … and much more can now be done by you and the parents via the app.
And best of all: we personally take care of setting up and configuring your app with you.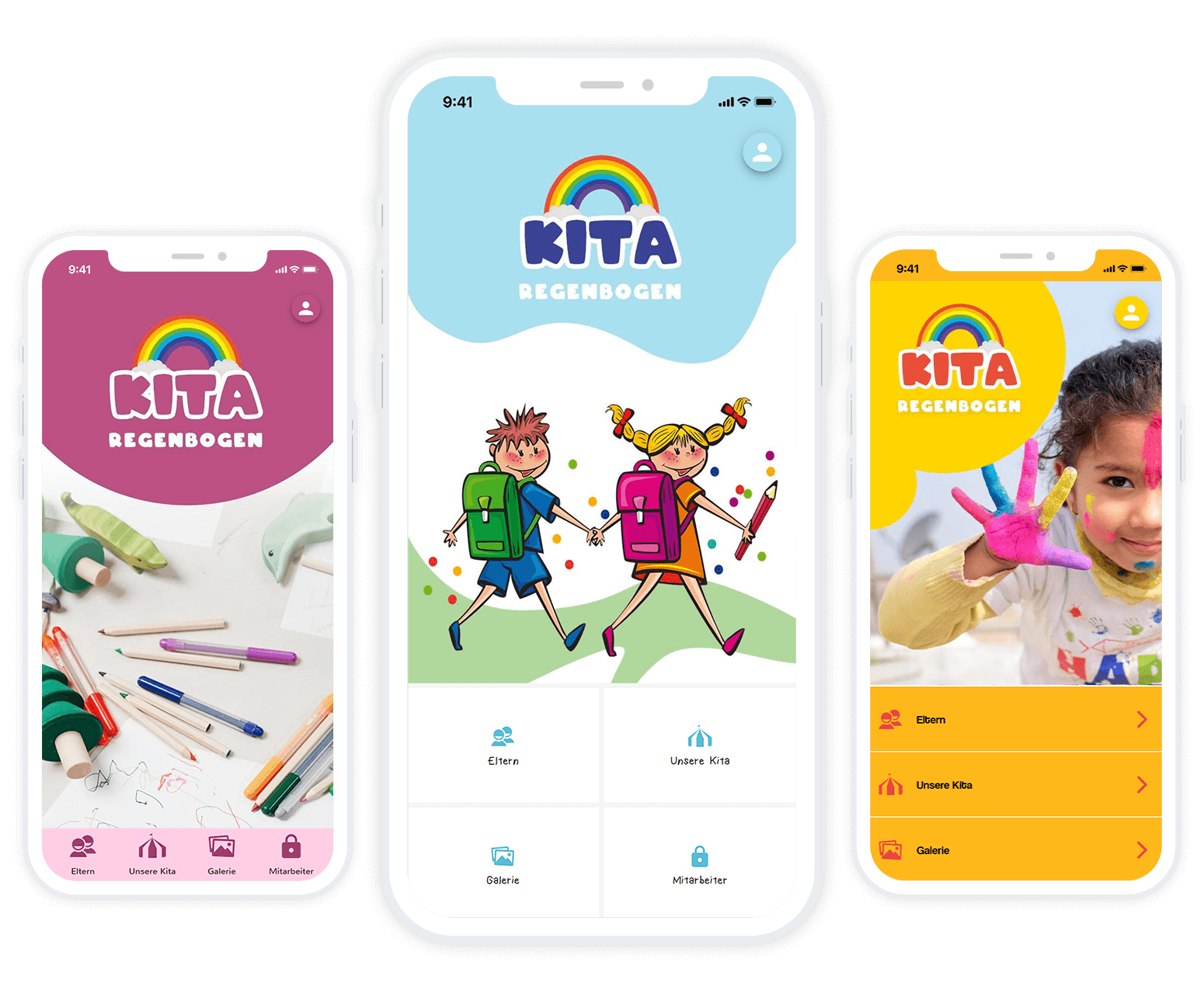 Parental information via app
The norovirus is going around? There are new Corona requirements? There's a change of plan for tomorrow's field trip?
Posting parent information was yesterday! Because in precisely such cases, you can reach all affected parents immediately via push message using the Kita App – regardless of where the parents are or whether they have a computer at their disposal.
Notification of illness via app
Your child is sick and you can't reach the day care centre by phone because the morning arrival and departure chaos is still going on?
From now on, no more hassle and no more problem for everyone involved. The sick call is simply made via app and you don't have to listen to answering machines for a long time. Your team and the parents will thank you!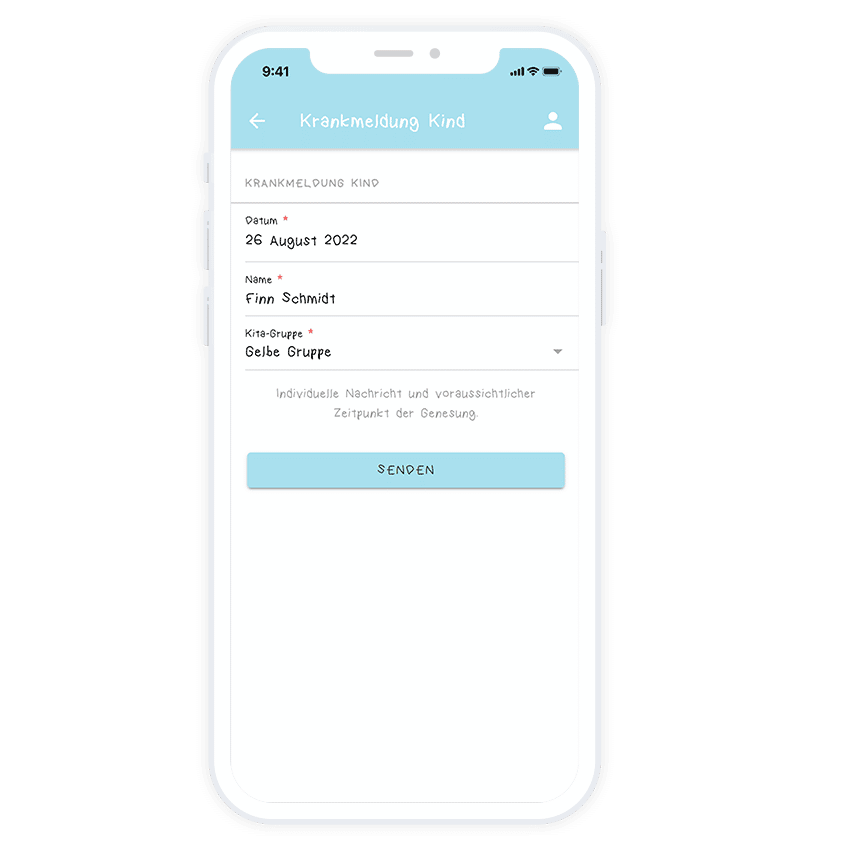 Share pictures securely via app!
Data protection regulations prevent us from easily sharing pictures and photos from the last summer party or Christmas party online. Fortunately, there are often dedicated parents who share the pictures via private cloud solutions.
But why be so complicated? Why not simply create a protected picture gallery in your app – data protection compliant, fast and secure.
Menu/weekly schedule and dates
Automatically inform your parents about meal or weekly schedules in the individual daycare groups of the kindergarten app.
In addition, you can use the event calendar to point out upcoming events and even accept registrations.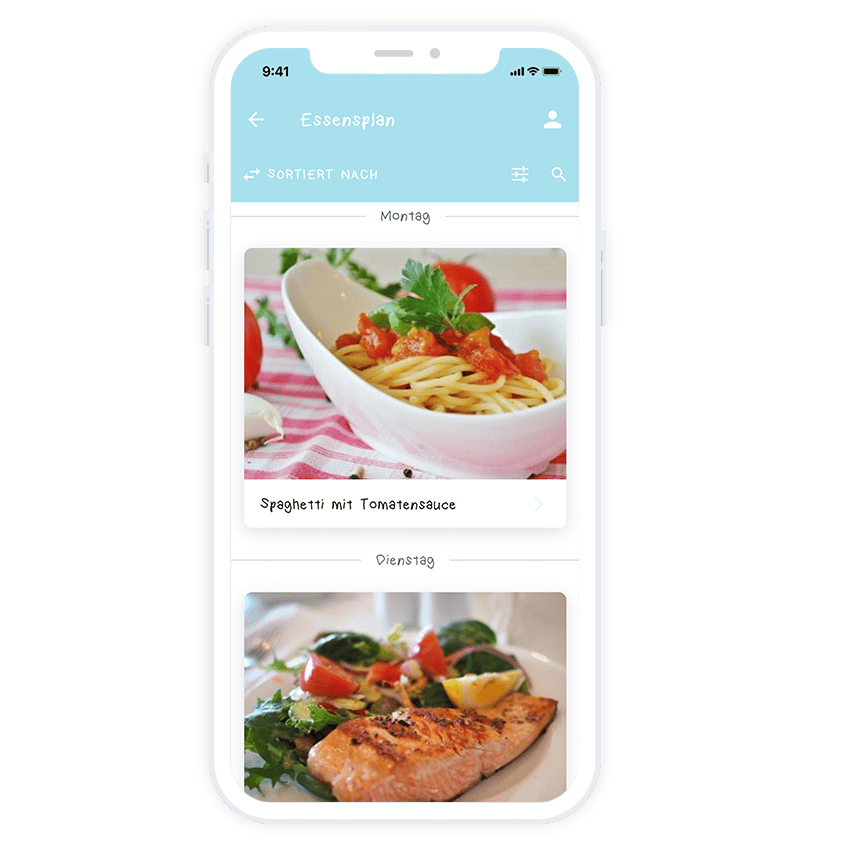 Our kindergarten app is a modular system. This means you can always use exactly the functions you need – changeable at any time and immediately live.
This means you can expand or adapt the app for your nursery at any time based on your needs.
Throughout the entire process, our friendly support team will accompany you in German or English, so that even technical laymen can be successful with our apps!
Profit easily with the kindergarten app
Create your individual Kita App
Select the appropriate modules and customise the layout according to your wishes.
There is also a wide range of design options. Alternatively, you can also book the design service. We will then take care of the individual design of your kindergarten app - according to your wishes!
Publishing the app
Simply register with Apple/Google and publish the app via one click submission. After that, the app for your kindergarten is available in the App Stores.
Spread the word about the new app
Let all parents and staff know! Motivate them to download the new kindergarten app. Also use our marketing materials - how about a poster with a QR code for downloading at the entrance door?
Free & without obligation
How can you simplify organisational processes for parents and their little ones? In just 15 minutes you will learn how it works!
Arrange a consultation now, in which one of our app experts will discuss your app idea with you personally and answer your open questions. Simple, fast and uncomplicated.