Customer loyalty made easy
Stamp card app: Shell petrol stations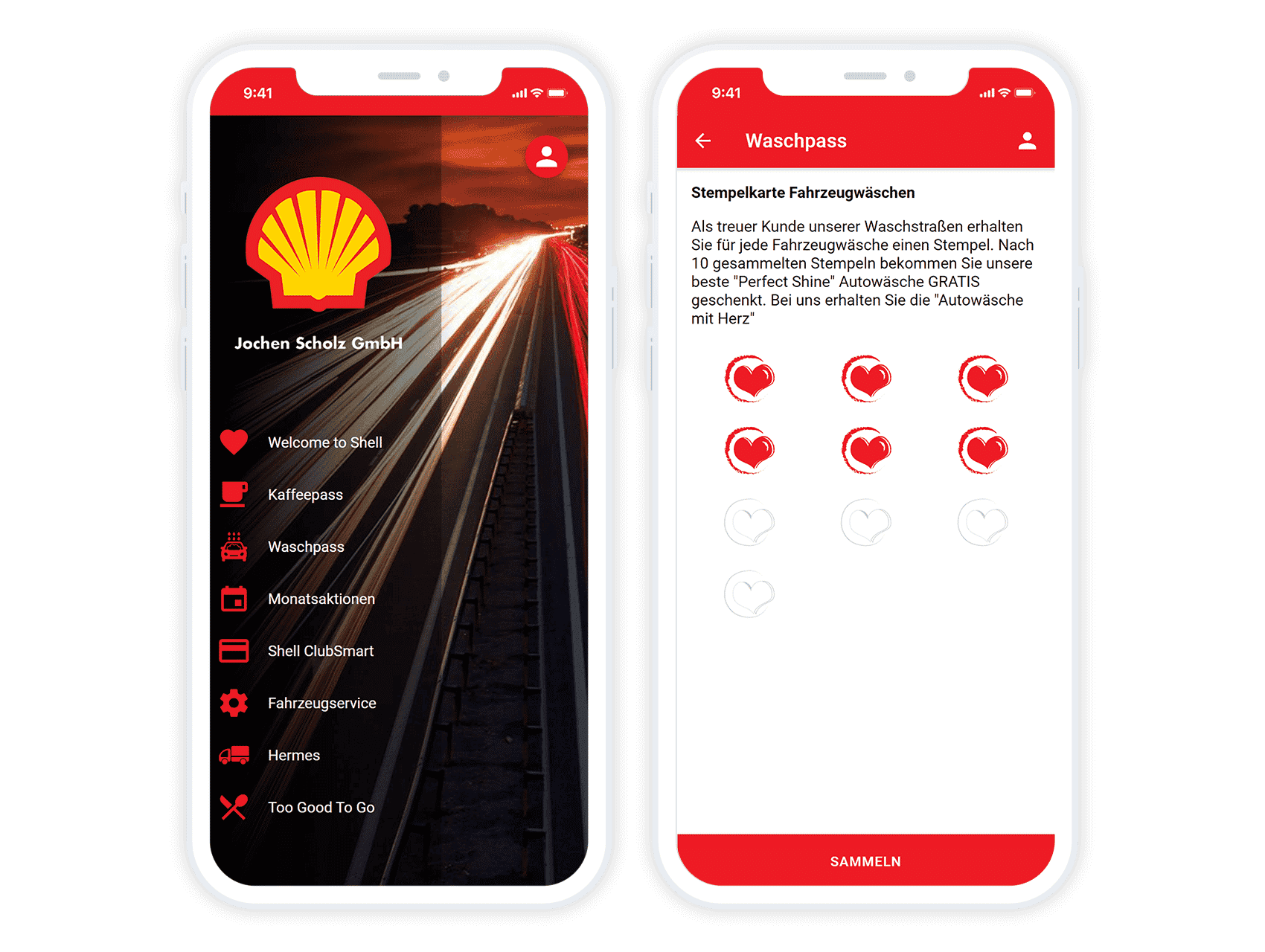 Customer loyalty with the stamp card!
Tobias Trinter is responsible for the introduction of the stamp card app at several petrol stations for the Shell Group. For him, the digital stamp card is the optimal tool to strengthen customer loyalty without much effort. By building up regular customers via this additional small incentive for customers, he was able to secure and even expand the turnover per customer over the term.
The stamp card app: a complete success!
"It was just great to see how you can create a professional customer engagement app with little effort. When the app was ready, we simply promoted it through our petrol stations. Among other things, we printed promotional business cards with a QR code for direct download of the app and displayed them in the petrol stations. As a supplement, we also promoted the app on Facebook and probably even reached new customers through it."
Many use cases with one app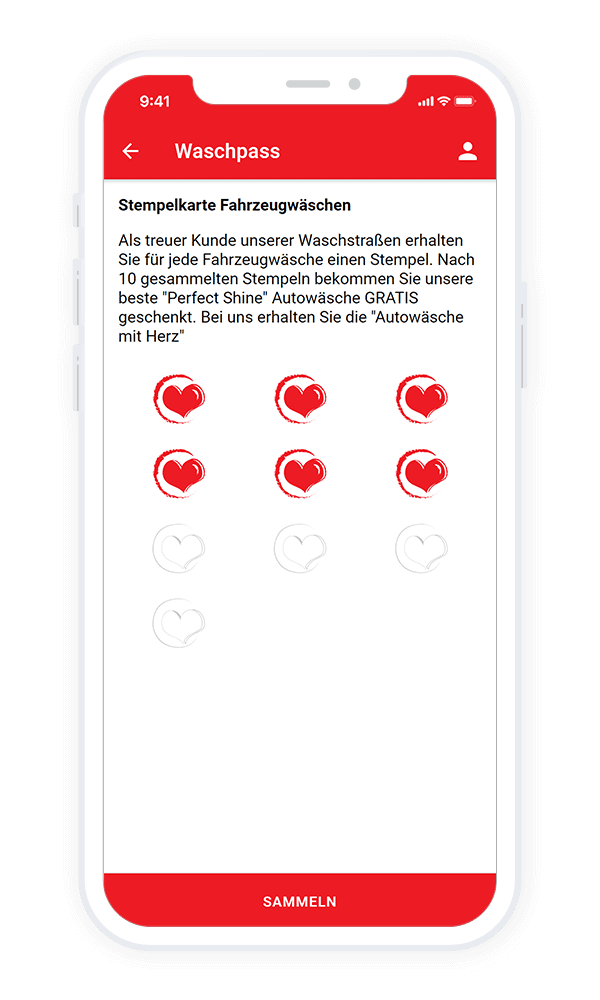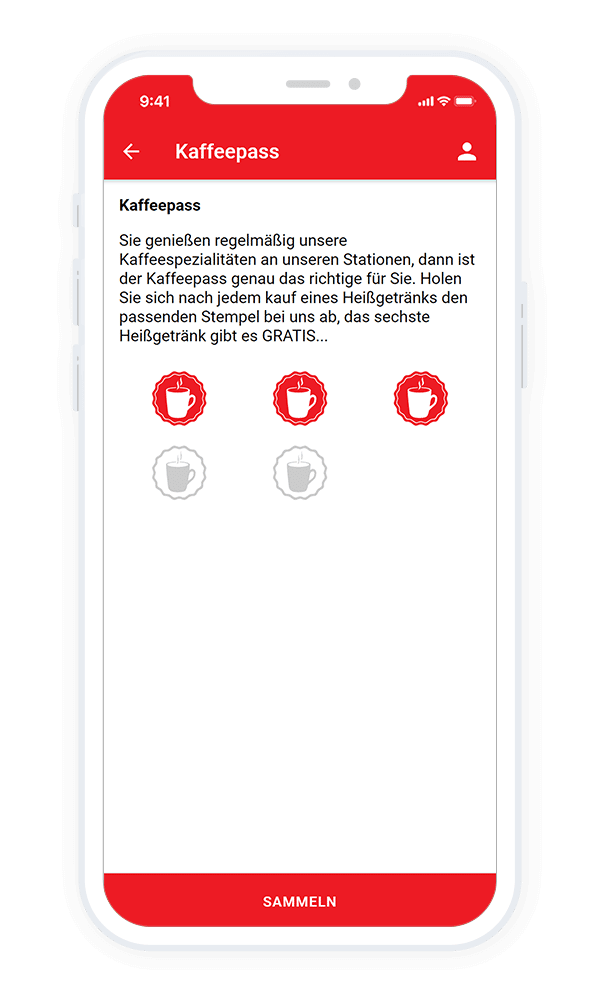 "We have about 400 digital stamp cards in use, of which more than half have already been redeemed. We and our customers are thrilled with the app. For many, it has become a daily ritual to present the cards when buying a coffee or a car wash. In the age of digitalisation, it was the perfect time to integrate the two modules into the app."
These numbers speak for the success of the stamp card app from Shell:
of all stamp cards already redeemed
Your own stamp card app – it's easy!
With the AppYourself App Maker, it only takes a few hours to get your digital stamp card up and running. And with over 30+ additional app modules, you can expand your stamp card app into a high-quality, professional app for your business! Test our App Maker for free and build your app.
If you wish, we can support you in the creation of your app with our design service.
Free & without obligation
Personal app consultation
You have already viewed the demo app and would now like to use a stamp card as well? In just 15 minutes you will learn how it works!
Then arrange a consultation now, in which one of our app experts will discuss your app idea with you personally and answer your open questions. Simple, fast and uncomplicated.