Turn your website into a smart and interactive experience for your website visitors. Our Smart Widget offers you just that! This way you can quickly win loyal customers from anonymous visitors and are even more successful online. You can chat with them and at the same time send them individual offers and promotions via your smart website. This makes it easy for your visitors and customers to manage, target and increase interaction on your website. And if you already have your own app, you can promote it on your website.
Chat on your website and marketing automation
If you have a LiveChat on your website the first step is already done. You are always available and your customers can ask you questions. Or even describe possible problems – all this can be clarified via the chat. You can also place suitable offers via the chat. You can reach not only one, but several visitors or customers. Have they visited your website five times? Then you can send them an individual message. Simply set up as an automated marketing campaign and you save more time in your everyday life. You will see, your customers and website visitors will feel comfortable with you and will be happy to come back.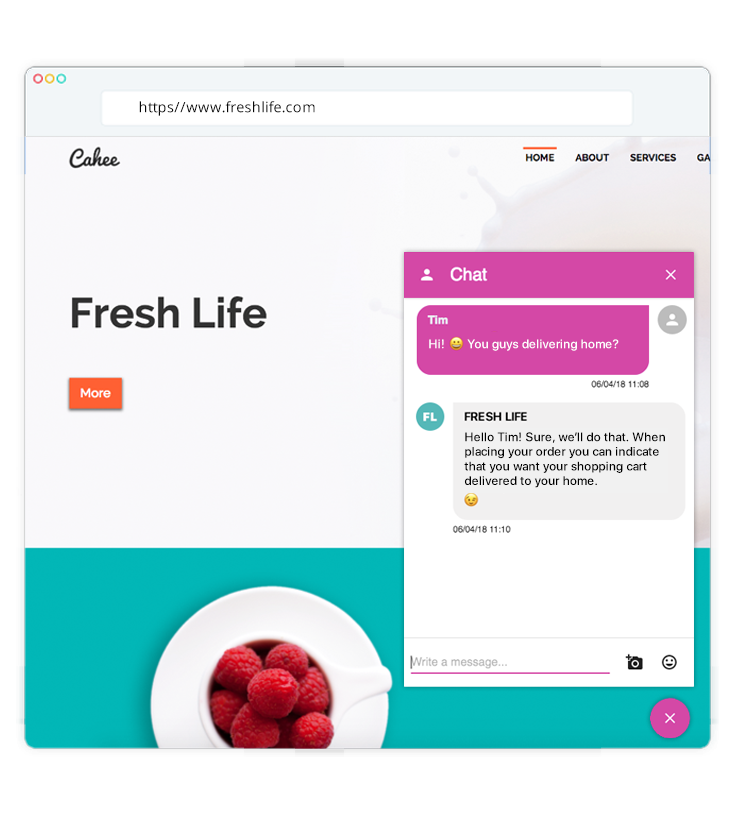 Push notifications on your website for even more customer loyalty
You can also activate push messages on your website. These messages appear at the top right of your browser and provide information or offers for your customers and website visitors. So you have another communication channel that you can use for your customers. Let's take Tim again as an example: he's on your website, he's agreed to the web push messages and he'll get your message. This can be information, confirmations or offers. It's up to you. 😉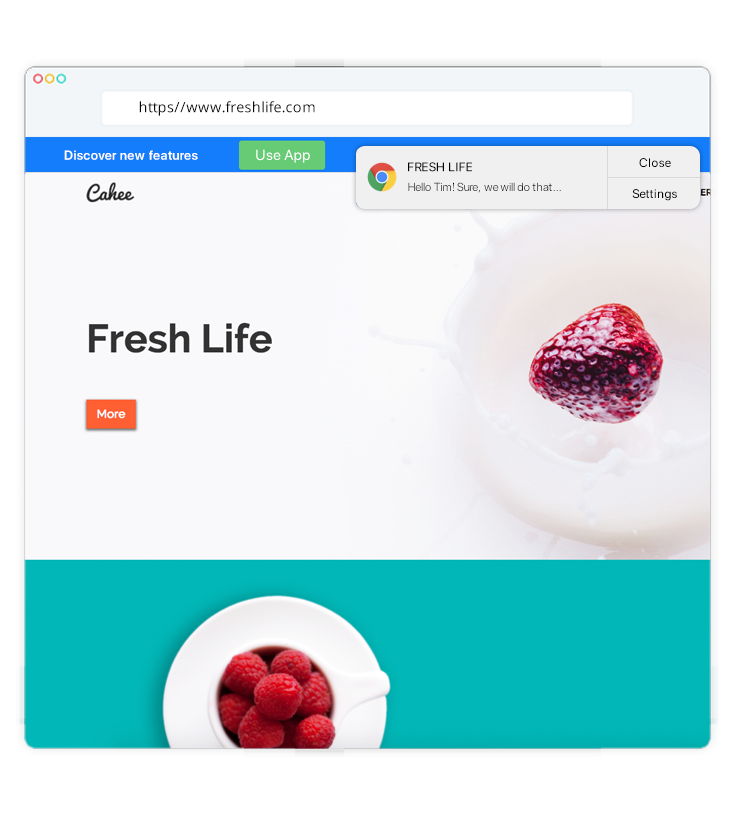 Promote your app easily via your website
You can also use your website to promote your own app. You can simply place a banner at the top of your website and draw attention to your app. Your customers or interested parties can try out and use your app right away. Whether directly as a Progressive Web App or as a native app from the App Store. This way you can reach both web app users and app users. Or would you like to give your visitors the opportunity to use your app as soon as they visit your website? With the Smart Widget you simply forward it to your smart website or directly to your app.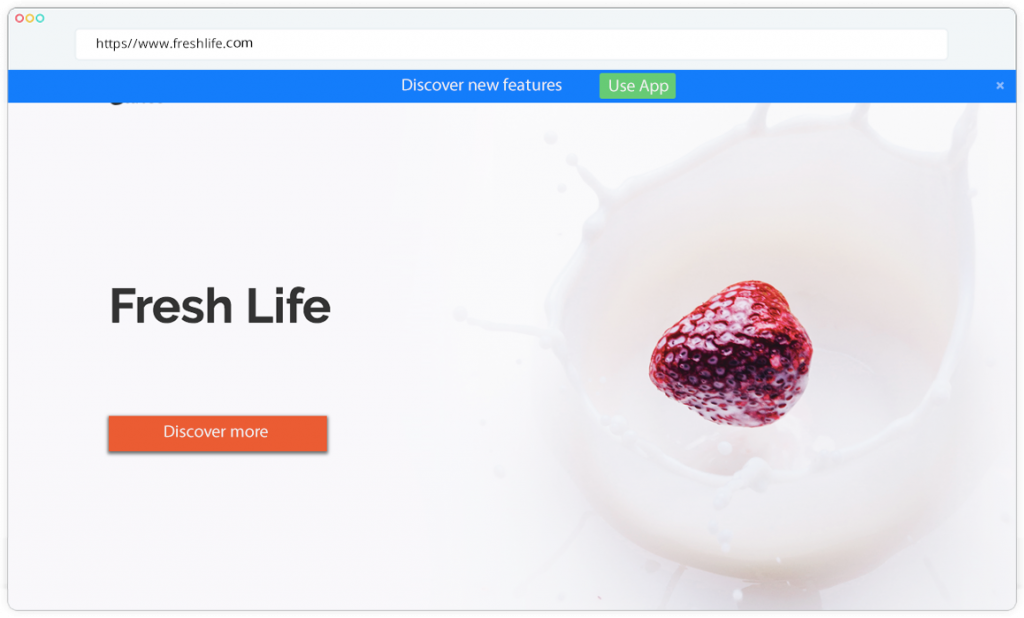 Your smart website with more features
With the Smart Widget you can turn your rigid website into an interactive experience. Your customers and website visitors will stay longer on your website. If you also support them competently, trust and transparency will be built up. Conversely, this means that they will be happy to visit your smart website again and are curious to see what's new.
Tip
For further information and how to use the Smart Widget for your website, you can check out our Knowledge Base section. 🙂