Engage and activate customers
Digital coupons in the app
Digital coupons in your app package
Provide frequent guests with offers even in times of crisis with digital vouchers
With digital coupons in our app package, you can provide your regular guests with cool offers even in times of crisis and keep in touch with them. As part of the gastro app, you have all the important app modules and functions, e.g. delivery service, digital menu as well as check-in for guest data collection included.
Can be used for any occasion
Whether it's a changing drinks menu, limited menus or theme nights – be creative and offer your guests a variety of different discount promotions. Thanks to push messages, you can point them out to your guests quickly and easily. This way, you can not only deepen your contact with guests, but also ensure more reach at the same time.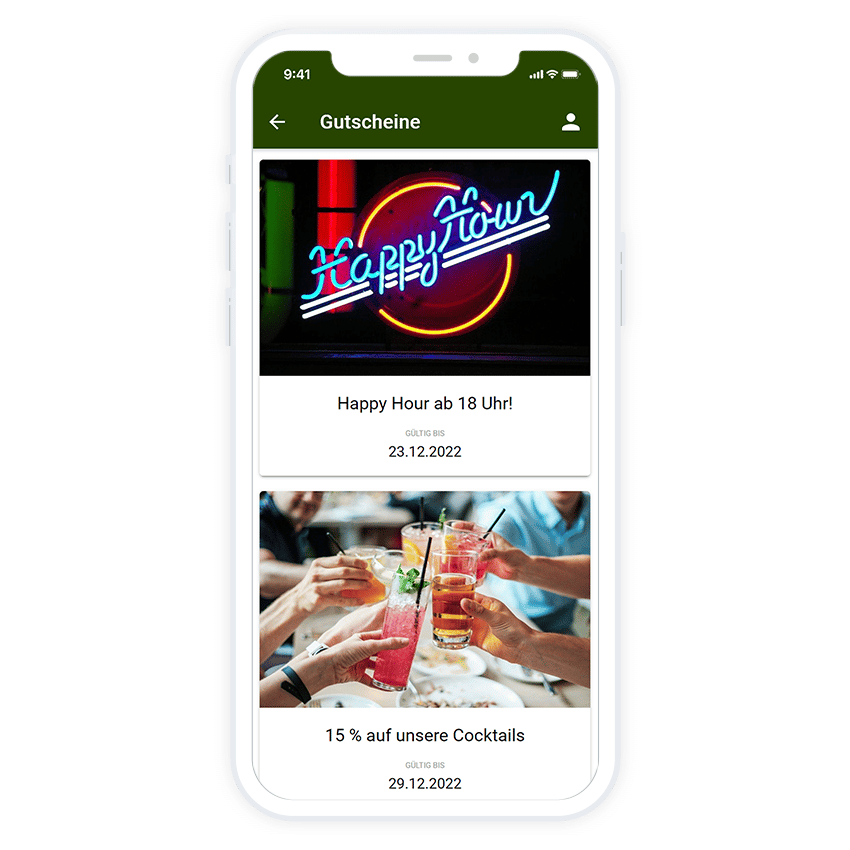 Set the redemption period for each coupon campaign
Redeem immediately or later
Depending on which promotion you are planning: a wine tasting, which only takes place this evening? Or a 3-course menu that is valid for a longer period of time? You configure your vouchers so that they can be redeemed either immediately or at a later date.
Promote digital coupons via push messages
The fast digital way for promotions
Printed vouchers are a thing of the past. You simply send changing voucher promotions to your guests. These appear on their cell phones via push messages – even on the lockscreen.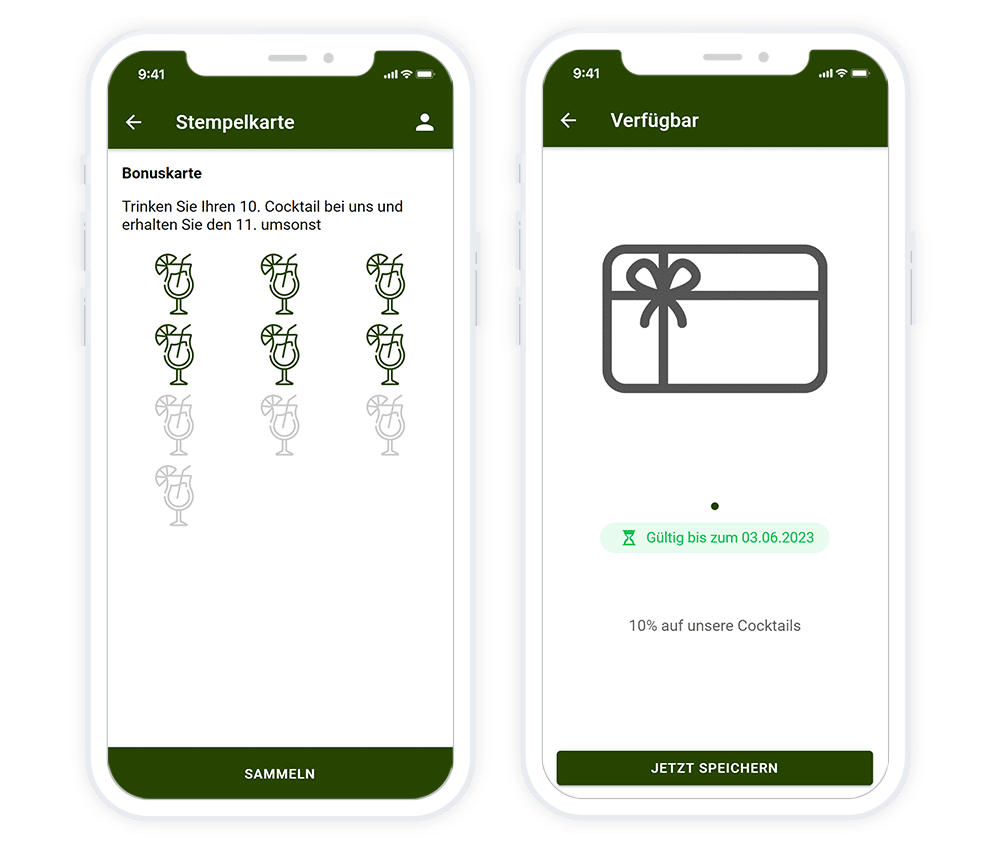 Digital coupons as a loyalty program
Changing promotions for greater customer loyalty
Digital coupons are an ideal tool for restaurant owners to attract new customers and inspire regulars. In combination with the digital stamp card, they offer a complete package to increase customer loyalty.
Free & without obligation
Personal app consultation
Clarity and a good concept are the key to a successful app. In just 15 minutes you will learn how you can be successful with you own gastro app with digital coupons!
Then arrange a consultation now, in which one of our app experts will discuss your app idea with you personally and answer your open questions. Simple, fast and uncomplicated.